North America's premier bamboo plywood and flooring brand.
Developed more than two decades ago on cornerstones of environmental health and sustainability, Plyboo's award-winning architectural-grade bamboo products are found in modern commercial and residential interiors from coast to coast and beyond.
What's New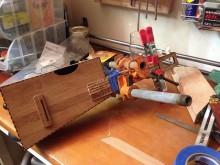 David St. Martin was hired at the beginning of the 2014-2015 school year as the "Tinkerer In Residence" at Mark Day School, in Marin County. As part of the early stages of developing a truly Read More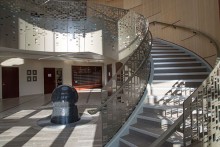 Smith & Fong is excited to announce the completion of a striking installation in 150+ year-old Adrian College, a liberal arts university in Southeast Michigan.
The renovations of Read More
Videos About Our Products
Learn more about our bamboo flooring and plywood with these helpful videos, which include detailed explanations and even a few suggestions and tips.