Smith & Fong Introduces Customizable Architectural Panels in Geometric Patterns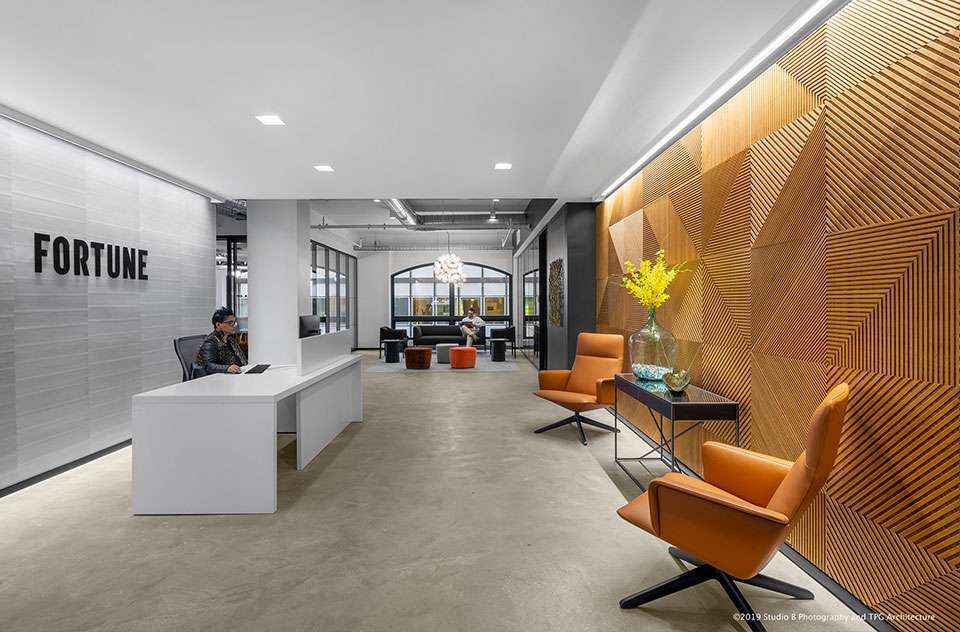 San Francisco, Calif. – June 12, 2017 – Smith & Fong Company, manufacturer of Plyboo® bamboo architectural panels and flooring products, today announced the launch of Fractal™ and Fractool™, together a totally new concept in customizable architectural panels that utilizes the isosceles triangle.
"Fractal panels, when combined with the Fractool, comprise one of the most revolutionary new product concepts we have introduced," Smith & Fong president Angus Stocks said. "The client now has full control over the design of a wall installation and all of this can be done on-line, on the client's time."
The Fractool, a proprietary online design tool that resides on the Plyboo website, produces a photographic image of a wall of Fractal panels, custom configured by the user, along with a blueprint of how to assemble and install it, and a price that includes delivery. "There is really nothing like it in the industry," Stocks said. "The tool is easy to use whether you are a novice or professional designer."
Fractal panels are fabricated using Plyboo RealCore bamboo in dimensions of 24"x24"x34" (610mmx610mmx864mm). Available in many colors including natural, amber, fog, mist, greige and noir, these colors can also be used in combinations with a wide range of surface patterns. Designs are offered unfinished, or with a natural, oil finish.
Produced in the United States from imported and domestic components, Fractal panels can contribute to multiple USGBC LEED credits including Certified Wood and Low-Emitting Materials. These panels come standard with a Class C fire rating, but can also be ordered Class B and, in some cases, Class A. Fractal can be specified in FSC® 100%-certified bamboo. The Fractal line is part of Smith & Fong's carved panel product range, which also includes the Reveal™, Sound™, Linear™ and LinearSound™ Collections.
Founded in 1989 and headquartered in San Francisco, Smith & Fong Co. was the first U.S. company to manufacture and import laminated bamboo products for sale in North America. Today, the company's products are distributed throughout the Americas, Europe and the Middle East and Asia. Smith & Fong is committed to sustainability, innovation and great design. For further information call 866-835-9859 or visit https://plyboo.com.
See more info on SMITH & FONG INTRODUCES CUSTOMIZABLE ARCHITECTURAL PANELS IN GEOMETRIC PATTERNS…