SMITH & FONG ACHIEVES CLASS-A FIRE RATING ON POPULAR ARCHITECTURAL WALL AND CEILING PANELS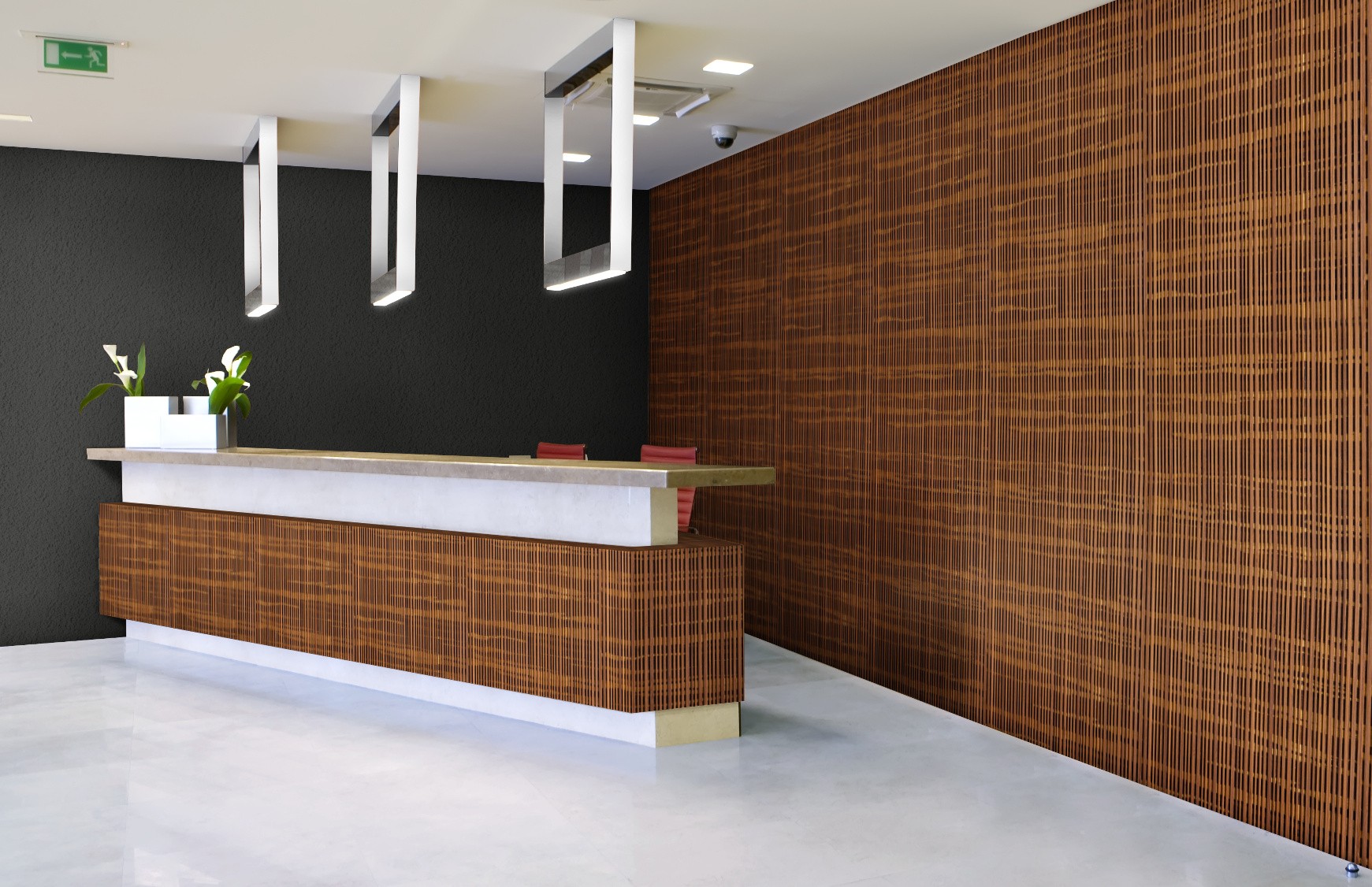 San Francisco, Calif. – Smith & Fong Co., manufacturer of Plyboo® bamboo architectural panels and flooring products, today announced it has achieved a Class A fire rating for its LL1 and LL4 Linear Line™ architectural panels and a Class B on the entire Reveal™, Sound™, Linear Sound™ and other Linear Collection panels, according to company president Angus Stocks.
"The Class A fire rating is a first, in our experience, for a post-production bamboo panel, especially for one so intricately designed," Stocks said. "Each panel is treated with a non-toxic, proprietary process that maintains the natural beauty of the bamboo. We have been working toward this day for many years."
The LL1 and LL4 designs are part of the Linear Line Collection, which offers a commercial or custom residential interior the depth and movement of a hand-loomed fabric or woven textile in a hard surface panel product.
In addition to a Class A rating on LL1 and LL4, the entire Reveal Collection, Sound Collection, Linear Sound Collection and Deco and Woven palm paneling products
Received a Class B rating. "Our entire line of wall and ceiling panel products now addresses one of the most crucial aspects of an architectural specification, especially for commercial and institutional installations," Stocks said.
All noted products are offered in 100-percent FSC-Certified bamboo and receive the ULEF (ultra low emitting formaldehyde) rating, a higher standard than CARB II. Sheet sizes are ¾" x 4'x8′ or 4' x 10' and available unfinished or prefinished in Amber or Natural colors. Panels are designed in San Francisco and fabricated in the USA from domestic and foreign components.
Founded in 1989 and headquartered in San Francisco, Smith & Fong Co. was the first U.S. company to manufacture bamboo flooring for sale in North America, offering its initial product under the brand name Plyboo® in 1993. In 1996 the firm began producing bamboo plywood, followed by coconut palm flooring and plywood products in 2000. Today, the company's products are distributed and sold throughout the United States, Canada, Mexico, Europe and the Middle East. Smith & Fong is committed to sustainability through innovation. For further information call 866-835-9859 or visit http://plyboo.com. 
See more info on SMITH & FONG ACHIEVES CLASS-A FIRE RATING ON POPULAR ARCHITECTURAL WALL AND CEILING PANELS…