Tips for creating a healthy nursery with bamboo flooring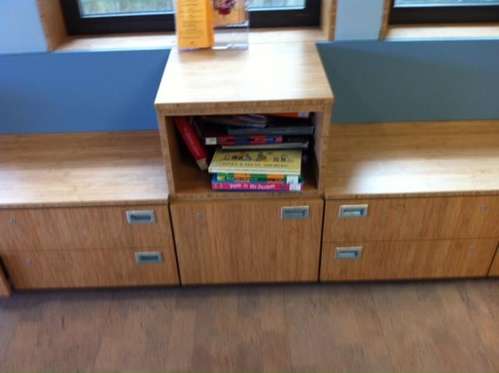 Before you bring your little one home for the first time, it's important to think about constructing a nursery. This space should not only be welcoming and functional for your newborn, it should be a healthy room as well. This way, you can sleep safe and sound knowing that your child is getting the very best. Be sure to consider these helpful tips when designing the nursery:
Open the windows
In order to help minimize the buildup of dust and other irritants in your baby's nursery, try opening the windows occasionally to let in some fresh air. Choose the same time each day to crack open the windows and ventilate the area when you're making breakfast in the morning, or while you're in the shower. That little bit of fresh air can make a big difference.
Use low-VOC paints
Most traditional paints contain volatile organic compounds. VOCs contain a number of chemicals that have the potential to cause both long and short-term adverse health effects. These chemicals can also be found in cleaning supplies, building materials, furnishings, adhesives and more. A simple solution would be to choose a paint that is virtually free of VOCs. Mythic Paint, for example, will help your little one breathe easy – plus the brand has fun colors made just for kid's rooms, such as "Pat-a-Cake" and "Dumbo's Ears.
Install bamboo flooring
Because VOCs are often emitted through building materials like hardwood floors, you should think about replacing the current flooring with bamboo. San Francisco-based company Smith & Fong has various tones and textures of bamboo flooring that are free of formaldehyde – a chemical classified as a VOC. Bamboo is also rapidly renewable, making it an eco-friendly choice not only for your baby's nursery, but for the rest of your home as well. The material gives off a warm and welcoming feel that would make the perfect modern addition to any living room, kitchen, bedroom or bath. You can also use bamboo lumber to create your baby's crib or even build shelving – the material is even more durable than traditional wood and will hold up for years to come.
Use nontoxic cleaners
When it comes time to clean your little one's nursery, steer clear of toxic household cleaners. Instead, look for green products you can use in your home, or choose to make you own natural products using household ingredients like vinegar and baking soda.