4 ways to improve the look of your classroom with bamboo flooring and panels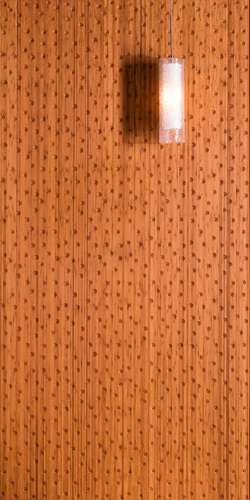 As a teacher, you know that the design of your classroom can have a big impact on a student's education. For instance, if the classroom is cluttered or messy, this sends the message that disorganization and poor work habits are acceptable. Instead, the space should enhance productivity, boost creativity and be a welcoming room that students enjoy visiting each day. Here are a few ways to upgrade both style and functionality in your classroom:
Stick with consistent color themes
While color can certainly help bring your classroom to life, too much of it may create an overwhelming space that makes it hard to concentrate. Stick to earth tones on the walls and floors, and use furniture pieces like a beanbag chair in the reading nook to add some bright color into the classroom. Choose that vibrant hue carefully – yellow can elicit feelings of energy and happiness, red demands attention, and blue and green evoke a calm vibe.
Bamboo panels
Bamboo panels are the perfect way to subtly dress up a wall. San Francisco-based company Smith & Fong offers a line of bamboo panels known as PlybooSound. These panels with QuietWall technology help to reduce ambient noise throughout the space, which is great for producing a productive work environment where students can really concentrate on their work. Bamboo is also great to have in the classroom because of its eco-friendly qualities. The panels have no volatile organic compounds (VOCs), which are often emitted by common building materials and cleaning supplies. This means cleaner and healthier air throughout your classroom.
Bring light to dark areas
Take a moment to analyze your classroom. Which areas of the space are particularly dark? You'll want to work to bring light into those areas using wall sconces, table lamps or overhead lighting. Feel free to get creative with your light fixtures. Add some personality to your classroom by stringing some lights around a reading nook, or hang colorful paper lanterns from the ceiling to produce a soft glow.
Introduce a chalkboard wall
A chalkboard wall can create a striking statement in the classroom and offer the perfect space for students to write out math problems, work on their spelling or draw pictures. You can also use the wall to write words of encouragement to create an inspiring environment. An entire wall of covered in chalkboard paint will accommodate more students than a small chalkboard mounted up on the wall, and can even allow for more work space.