7 ideas for a beautiful modern library with bamboo lumber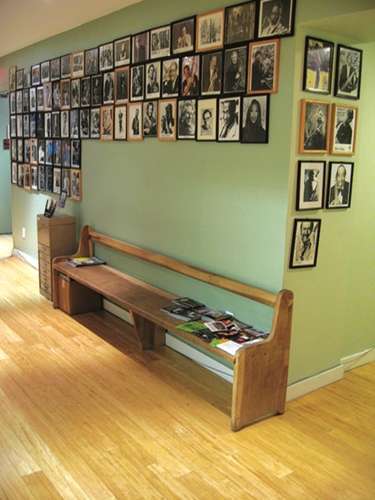 For many people, time spent in a home library is just as relaxing as a day at the spa. In your private library space, you can curl up with a cup of coffee, a cozy blanket and a good book to get lost in. Modernize and revamp your home library with any of these design ideas:
Warm materials
Balance out the cool, contemporary vibe of your library by using a warm and inviting material like bamboo. Bamboo lumber can be used to construct anything from bookshelves to tables and chairs. The minimalist qualities of this fast-growing grass make it the perfect fit for a modern design style. San Francisco-based company Smith & Fong offers bamboo lumber in light and dark colors as well as a combination of the two for a unique look to your home library.
Plenty of windows
Natural light is essential not only to highlight the design of your library, but to make all the books easy to read. Having only interior lighting can create shadows and put a strain on your eyes when you're reading. A skylight is a great option for a home library because it creates a private sanctuary that's bathed in plenty of light during the day.
Track lighting
Make it easy to read the titles on the spine of each book with track lighting at the top of your bookshelves. Choose pendants for your lighting that match your home's modern style.
Fresh color
While modern interior design often calls for a subdued color palette of various neutrals, using accents of fresh color throughout your home library is a must. It livens up the space without overwhelming the other hues in the room. Including color in your library can be subtle – paint the inside of your bookshelves with a bold shade, put down a colorful rug or paint an accent wall using a vibrant hue.
Color gradient
One aesthetically pleasing way to organize your large collection of books is to arrange them by color. This effortless method creates a rainbow of various hues throughout your library for a stunningly beautiful focal point.
Fireplace
There's nothing cozier than curling up by a warm fire while reading. A fireplace is a great focal point for a home library and can be surrounded with walls of books for a lavish and snug reading area.
Modern displays
Floor-to-ceiling bookcases are always beautiful, but for a fresh, modern take on your book display, consider grouping wall-mount ledges together and painting them the same color as the wall to create a seemingly large and spacious room.