5 ways to add texture to your home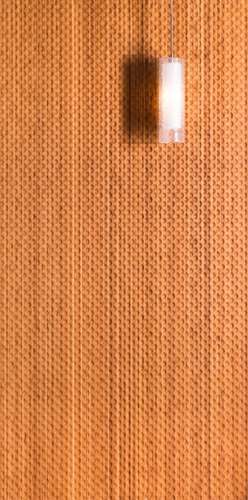 Texture is a large part of what brings your home to life. It's especially important in rooms that have a monochromatic color palette, because varying textures create visual interest and add character and dimension. Textures make an especially big impact when you put opposites together – like weathered wood cabinets against sleek and shiny flooring or plush couches with a brick accent wall. From the floor all the way to the ceiling, there are different ways to mix and match textures for an interesting ambiance. Here are a few ways to bring more textures into your own home:
Stone fireplace
Create a dramatic focal point in your living room with a beautiful stone fireplace. This natural material adds an elegance to this cozy part of the home. Surround the stone with sleek built-in cabinets for a stunning contrast of textures.
Area rug
Warm up your entryway, kitchen or bathroom with a large area rug. Experiment with different textures, such as fur, shag or plush. A rug down can really make a difference in the overall feel of a room and often helps define zones. Go with bold colors to produce a focal point on your floors, or stick with neutral shades to help it blend in with the rest of your decor.
Bamboo panels
Instantly add texture and beauty to your walls with bamboo panels. San Francisco-based company Smith & Fong offers three lines of bamboo panels, all of which display intricate detail with a modern style. The panels are also eco-friendly – they have no volatile organic compounds (VOCs), which contributes to healthier indoor air. In fact, bamboo can yield about 20 times more timber than traditional trees in the same area.
Tile backsplash
Use a textured tile backsplash in your kitchen or bathroom to add style and functionality to the space. The tile makes cleanup from spills and splatters simple, and the backsplash creates a contrast against your kitchen or bathroom walls. There are a number of textures, colors and patterns from which to choose to really enhance the interior design of your home.
Pillows
Throwing some pillows on your living room sofa is a simple and stylish way to add color to the space. However, you can also contribute texture to a room using pillows. Combine a mix of textures on your pillows, like satin, cotton and velvet. Display them all on a sleek leather couch or a cozy cotton one.