5 ways to reflect the warmth of summer with interior design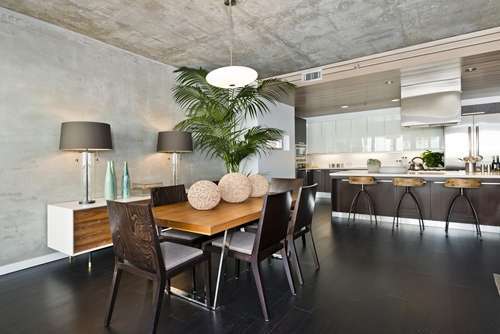 It may not be summer quite yet, but the season is fast approaching. Summer is filled with warm rays of sun shining down on vibrant green grasses and boldly colored blooms sprouting from the ground. There is just something so likeable about this time of year – there is a relaxing and easygoing vibe that's always in the air. Bring this casual ambiance into your home for a warm and inviting space. Here are a few simple summer decorating tips to consider:
Brighten up with pillows
Pillows not only offer you and your house guests comfort, they are versatile and can easily be switched out to fit the feel of the season. Go through each room in your home and swap your current pillows with ones that brighten up the space. It could be a vibrant floral pattern or a bold hue like sunny yellow. If your new pillows don't match the hue of your couch, simply look for a slipcover that you can use for the duration of the summer season.
Install bamboo flooring
Despite the modern aesthetic of bamboo flooring, there is just something so pleasant and warm about the look of this material. San Francisco-based company Smith & Fong offers bamboo flooring in a variety of light and dark colors to match your home's style. This eco-friendly material goes well in any room of your home, and while it has a look similar to hardwood, bamboo is actually more durable.
Sheer curtains
It's normal to have heavy, dark curtains in your home during winter because they can help insulate your windows and they match that cool winter vibe. But you don't need those heavy drapes once the weather starts to warm up. Fill your home with the sun's warm rays and open up outdoor views by putting up sheer curtains.
Bring flowers in
Flowers brighten up your backyard with freshness and color, so why not bring them inside as well? Blooms are the perfect summer centerpiece for your kitchen table or coffee table and can help tie the room together with color and texture.
Hang stringed lights
You'll probably be spending a lot more time outside on your patio during the summer so, you should have an adequate light source on your deck for when the sun goes down. Stringed lights are a beautiful option for your patio – they give off a subtle glow for when the sun dips below the skyline on those beautiful summer nights.