Using rhythm to create a design flow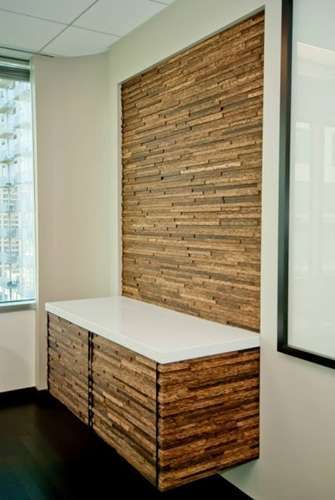 One of the most basic interior design principles is rhythm. Much like music, any space that you design must have balance and an appropriate flow, no matter the style. Rhythm can be described as a regular or repeated movement or sound. When it comes to interior design, rhythm refers to repetition throughout a space. Repetition is important for a number of reasons – it helps define a specific style and creates a necessary flow, gently guiding the eye from one end of the room to the other. You can achieve repetition in a space using anything from colors or lines to textures and patterns. Here are a few ways to have consistency in any home, office or business:
Pick a pattern
Love florals? Then why not use them throughout a space? Don't worry about the pattern being too overwhelming – as long as you create a balance using floral prints and solids, you can achieve an appropriate rhythm. Lay down a flowery area rug and pair it with the same pattern curtains, chair cushions or wall art.
Repeat a material
There are plenty of subtle ways to introduce repetition into your space. Take bamboo for example – this material is not only eco-friendly, it's extremely versatile. San Francisco-based company Smith & Fong can help you find the perfect shade and texture for your home using flooring, bamboo panels, lumber and more. Fill your room with caramel-colored bamboo floors and use the material throughout the rest of the room using trim, panels, tables or countertops. Bamboo is a great way to modernize any space and bring a warm and welcoming feeling.
Select a shape
Repetition can be as simple and subtle as you would like. Simply pick a shape that you can implement into your interior design. Choose a window design complete with diamond shapes, use the shape in your tile floors, or use it on curtains, rugs, lamp shades, wallpaper and stencils. This straightforward and simple shape can really dress up a home, office or business in a clean and modern way.
Use architectural lines
Architecture plays a big role in repetition – just look at modern interior design. The style consistently uses clean, sharp lines and edges in everything, whether it's ceiling beams, coffee tables, wall scones or open shelving. This uncomplicated idea brilliantly creates a transitional flow throughout any space. The idea is perfect for offices that need to achieve a subtle design that's still big on style.