Interior design with health in mind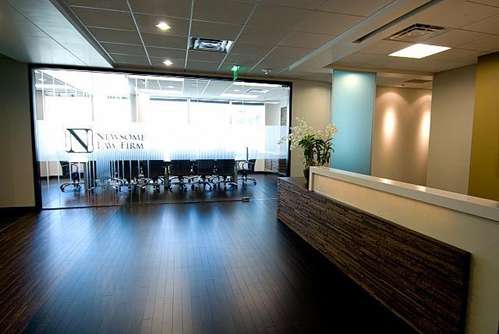 Thanks to hidden chemicals, bacteria, allergens and toxins hiding in homes, offices, gyms and other areas, the interior of spaces can have a big impact on your health. This is why it's important to have health and well-being in mind when restructuring your interior design. Certain materials can help ward off unwanted elements for a much more hygienic space.
Opt for bamboo
Wood is no longer the only top contender when it comes to flooring, paneling and other architectural structures in homes, businesses and offices. Bamboo is a much more eco-friendly option – the grass is rapidly renewable and is able to grow much faster than traditional hardwood forests. Bamboo is also hypoallergenic, which makes it a no brainer to install in places like homes, schools, offices and places of business. The material is just as durable as hardwood and gives the same warm and inviting feel to any room.
Paint without VOCs
Before you purchase that can of paint, check to see if it's free of or low in volatile organic compounds (VOCs). This is an odorless gas emitted from paints, cleaning supplies, building materials, furnishings and other common household items. VOCs have been linked with skin and eye irritation along with kidney and lung damage, according to the American Lung Association.
Use copper
Not sure what finish to choose for your bathroom or kitchen sinks? You may want to put copper at the top of your list because of its versatility, beauty and health-conscious properties. The material is packed with antimicrobial properties that helps fight off bacteria. Copper blends well with both modern and rustic interior designs, so it should be easy to fit into any bathroom or kitchen design.
Choose FSC-certified furnishings
When selecting furnishings for your space, check to see if what you're purchasing has been certified by the Forest Stewardship Council. This ensures that the product meets certain environmental standards that protect forests all over the world. San Francisco-based company Smith & Fong offers beautiful and architecturally sound bamboo flooring, paneling and lumber that has been certified by the FSC to ensure your home or place of business is on its way to being eco-friendly.
Use an air filtration system
When the weather allows, opening the windows can help filter in fresh air. However, an air filtration system can help remove particles that you can't see, like dust, pet dander, pollen and chemical gases that could be hazardous to your health.