Flex rooms: What are they?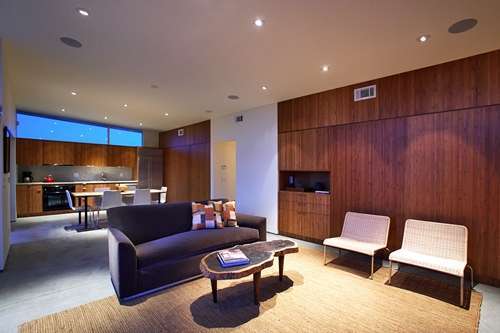 Throughout 2014, interior designers are implementing more flex rooms into areas of the home. A flex room is essentially a space that can be used for a number of functions. One month it could be used as an entryway, and the next, it could be transformed into an elegant dining hall.
The purpose of flex rooms
Flex rooms are being implemented into homes for their versatility and for their convenience to the baby boomer generation. This demographic is going to experience changing needs as they continue to age, and having the ability to alter a room based on those needs is essential. Having a room that changes with them is a convenience that not many have experienced before.
Flex rooms may also appeal to families with young children. For the first few years of their little one's life, it could be used as a nursery, and as they grow, it can transform into a bedroom and then maybe a home office when they go away to college.
Overall, these rooms provide homeowners with choice and flexibility. The room can always change as a family grows.
Designing a flex room
Flex rooms are great for condos and townhomes because these buildings are often short on space. For instance, interior designer Stephanie Brown turned a flex room into a proper dining room for one of her clients. She added white built-in cabinets on top of a banquet, which provided extra storage space.
Furniture should be functional
Furniture should always serve multiple uses in a flex room, because you want to get as much out of the space as you can. For instance, an ottoman could have storage space inside of it, or a daybed can double as a place for guests to sleep at night and a lounging area during the day.
Choose versatile materials
Bamboo flooring is perfect for flex rooms because the material can be used to fit a number of design styles and functions. The warm, rich tones would work perfectly in a laundry room, provide a modern elegance to a dining room or could mesh well with rustic design in a cozy country bedroom. You can always add area rugs over the flooring to add warmth to the space.
Maximize natural light
Always take advantage of natural light, which can help a room feel more spacious. Use monochromatic color schemes and mirrors throughout the space that can help bounce that light around into even the darkest corners of the room.
Enlist an interior designer
If you're really stuck as to how to go about designing your flex room, you can always ask an expert for help. They can help you tackle the design from a professional standpoint while keeping your needs in mind.