4 different spaces to put your bamboo lumber to use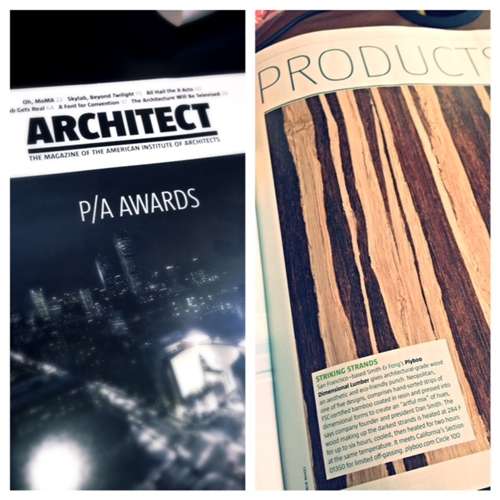 You may want to think about swapping traditional architectural-grade wood for bamboo lumber. Not only does bamboo offer a much more striking design, its durability and versatility simply cannot be beat. And if that's not enough reason to implement bamboo lumber into your home, office or business, the material is also eco-friendly. While hardwood takes anywhere from 30 to 50 years to mature, bamboo grows to its full potential within just three to five years. Bamboo also produces more oxygen per square foot than many other common tree varieties.
San Francisco-based company Smith & Fong offers an outstanding line of dimensional bamboo lumber. It's available in a number of tones and textures to blend beautifully with any decor you have in your space. The dimensional lumber was also recently featured in ARCHITECT magazine for its mix of dark and light hues, which produces a natural and unique design aesthetic. You can incorporate this environmentally friendly material into virtually any space, such as these:
Home
Take advantage of the extreme durability of bamboo lumber by using the material for your bed frame. It will be easy to match your room's style because you have a variety of light and dark options from which to choose. You can be sure that the material will last for years, and it requires little maintenance to keep it looking as good as new.
Office
The conference room is an often visited room for employees, so it's important to have a sturdy conference table that will be able to stand up to frequent use. Consider using bamboo lumber for this table. The sleek finish is the perfect fit for a professional environment and will help create a great impression for the company's external image.
Retail store
The displays in retail stores have a big impact on the customer. The shelving holding the merchandise must be visually pleasing, but shouldn't take away from the products. Bamboo lumber shelving is perfect for any retail store because of its durability and ability to blend into a wide variety of interior design styles.
Library
Sturdy tables are essential for libraries – people are always hunched over them reading, studying or doing homework. This furniture experiences daily wear and tear, which is why it's important that they be able to withstand frequent use. Bamboo lumber's incredible strength is what makes it perfect for the job. The natural wood-colored finishes available make the tables easy to blend into a library.