Chic and modern upgrades to make to your home for spring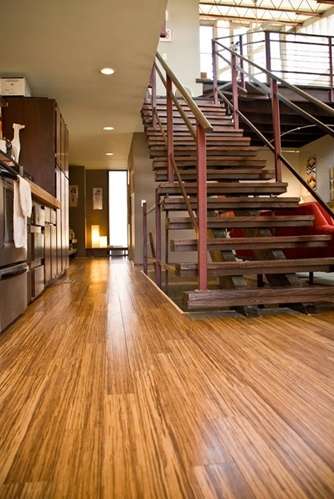 Spring is the time for renewal and freshness, so what better time to revamp your home? Prep your dwelling for a new season and give it a unique and memorable look with any of these chic and modern upgrades:
Implement gold kitchen and bath fixtures
Gold can help promote elegance and modern design. Swap out the traditional stainless steel faucets and fixtures with gold-toned finishes. Gold can be combined with a number of design elements and creates a dramatic contrast in both your bathroom and kitchen. Combine your gold faucets with striking blue cabinets or keep things neutral with white cabinets and stone flooring.
Install bamboo floors
There's no better way to bring a modern warmth to your home than with bamboo flooring. Choose between a variety of hues to find the perfect color to blend with the rest of your home's design. An entryway with rich dark bamboo flooring can give off a sophisticated impression. You can implement the material into your kitchen to create a contemporary, cozy feel. San Francisco-based company Smith & Fong offers a number of different textures and colors of bamboo flooring, making it easy to find the one that's meant to be in your home. Don't be afraid to use different color flooring in various rooms. For instance, use Brushed Barnwood in your entryway, and for your bathroom, create a light and airy feel with Brushed Pearl floors.
Introduce bright accents
Modern homes often follow a neutral color palette with splashes of color here and there. Give your home some personality by choosing a color and implementing it into the space. Coral, turquoise and yellow are all great hues for a modern home and can be introduced using pillows, tablecloths, dinnerware, bedding, artwork and more. Just make sure the colors are well balanced throughout the room and don't take over your neutral palette.
Use large-scale prints
Create a striking focal point in any room of your home using large-scale prints. For instance, a comfortable chair with a geometric pattern would be a great addition to your entryway. You can also choose a print to use for your bedding, which helps create a focal point in your bedroom. Dress up a couch in your living room by draping a throw blanket with a large, fun print over the back.
Paint the baseboards
One easy way to upgrade any room in your house is to paint your baseboards the same color of your walls. Doing so creates a uniform, modern look that takes any room from traditional to contemporary.