Achieving a coastal vibe in your home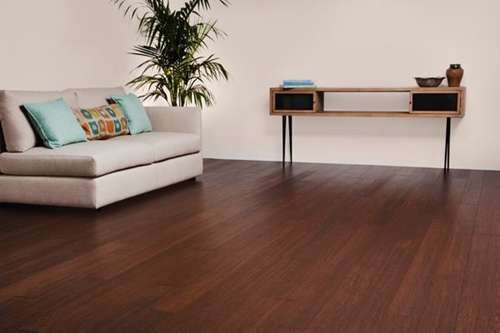 Incorporating a coastal, beachy feel in the home is a top choice among many homeowners because of the relaxing, serene vibe that it produces. The colors associated with the sea like cool blues and greens are commonly incorporated into the interior design of a coastal home. Even if you don't live by the water, you can inject this gorgeous style into your dwelling using the right essentials:
Bamboo panels
San Francisco-based company Smith & Fong has a line of bamboo panels known as Plyboo Sound. These would be perfect if you're after a serene, beach-like feel in your home because the panels work to eliminate ambient noise. Thanks to sound dampening QuietWall technology, you can easily achieve a relaxing and noise-free environment in your home. These panels are available in a number of neutral hues complete with an intricately designed pattern for an inspiring aesthetic.
Crisp white color palette
Part of achieving a beachy design means using the right colors. You can never go wrong with using white all over – from cabinets to tables and chairs. White offers such a crisp, fresh feel that you can't get with any other hue. Introduce pops of green and blue using certain decor elements like pillows, throw blankets, rugs, lamps and picture frames. Warm up these cool contemporary colors with contrasting rich bamboo flooring. This flooring material is durable, long-lasting and friendly to the environment – what's not to like?
Decorate with beach elements
If you have space on bookshelves or open shelving, you can use elements you would naturally find on a beach to dress up your home. Items like weathered drift wood, colorful sea glass, wooden oars, starfish and bright white seashells would make perfect additions to your coastal-inspired dwelling.
Nautical patterns
Introduce a nautical navy blue and white striped pattern into your home using bedding, wallpaper, pillows or wall art. After all, blue and white is the ultimate color scheme for any beach-inspired space. The hues combine well with warm neutrals like sandy browns and rich caramels. You can even choose to contrast blue and white with a vibrant, modern color like coral for a sophisticated design.
Kitchen or bathroom backsplash
Breathe a sense of freshness and relaxation into your home with a beach-like backsplash. Combine various shades of seafoam green and maritime blue shades to mimic a seaside cottage. Pull colors from this backsplash to use in pieces throughout the room, such as dinnerware, seat cushions or wall art to create a cohesive style.