4 ways to go green in your yoga studio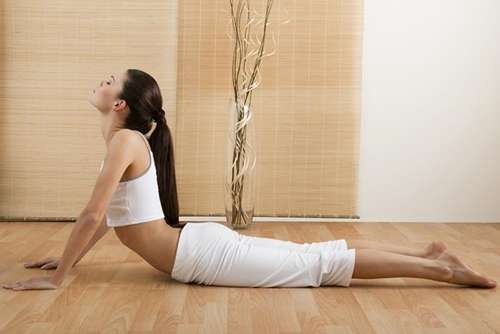 Going green and practicing yoga go hand-in-hand. After all, yoga has a special connection to the natural world, always making references to the earth using terminology like "ground" and "root." Many owners are going green in their studio because they want to offer their customers the cleanest breathing space possible. Going green can also be a selling point for many classes. It's likely that many people who practice yoga would like to workout in a clean space that is conscious of the Earth. Therefore, yoga studios everywhere should put a focus on creating a space that is not only functional and beautiful, but eco-friendly as well.
Install PlybooFit Flooring
You won't find a better fit for your yoga studio when it comes to flooring than bamboo. San Francisco-based company Smith & Fong offers this bamboo flooring underlayment system known as PlybooFit. It's specially made for fitness, like yoga and aerobics. The recycled rubber padded subflooring helps to absorb the impact of every footstep and handstand to take away pressure from fatigued joints. This flooring option is perfect for yoga studios because users will be comfortable on it even with no socks or shoes – which is often the case during a yoga class. Combine this 93 percent post-consumer recycled rubber with bamboo for a complete flooring system. Bamboo floors are free of formaldehyde and produce an indoor environment that is fresh and clean.
Add plants
If you have extra room in your yoga studio, consider adding a few plants for visual appeal. These plants help to naturally clean the air. A weeping fig plant, for instance, can filter out formaldehyde, benzene and trichloroethylene. A spider plant needs little maintenance and fights carbon monoxide, benzene, formaldehyde and xylene – a solvent found in leather and rubber.
Offer eco-friendly yoga mats
If your studio provides customers with yoga mats, consider investing in eco-friendly versions. Look for mats that have been made from natural or recycled rubber, cotton and jute. Jade yoga mats, Sattva jute mat and the Gaiam Green Tea yoga mat are just a few options that are friendly to the environment and useful for your studio.
Color walls with low-VOC paint
The air quality in your yoga studio can be instantly improved by using paint that is free of any volatile organic compounds. These VOCs release chemicals into the air that contribute to ozone pollution and reduce the quality of your indoor air in general. Therefore, if you choose a low-VOC paint, you'll have fewer emissions of smog-forming chemicals and cleaner air throughout your studio.