How to improve your health while working from home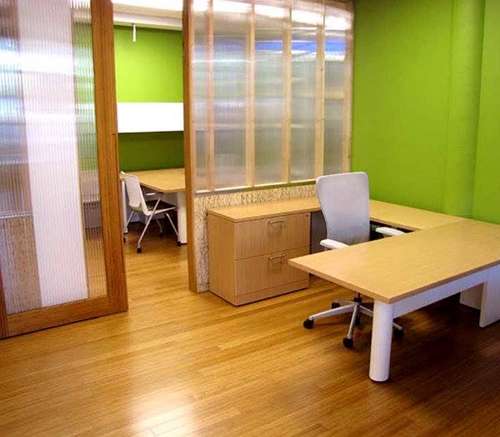 Working from home is becoming the norm for many employees. It helps to reduce gas emissions and is a perfect option for parents who need to stay at home and look after the kids. Plus, companies can reduce overhead expenses when employees work from home. Employers won't have to spend as much money on office equipment, Internet and amenities like coffee. New technologies allow many employees to work from a home computer. Most often all that's required is an Internet connection. People can call into virtual meetings on their phone or computer, so it's as if they're right there in the office.
Throughout the work day, it's important to keep an eye on your health. In fact in a study conducted by the University of South Carolina, men who took part in 23 hours per week of sedentary activity, like sitting in a chair, had a 64 percent greater risk of dying from heart disease than those who spent less than 11 hours per week living an inactive lifestyle.
Swap out your chair for a stability ball
Say goodbye to your office chair and hello to an exercise or stability ball. There are a bevy of benefits that come with sitting on this throughout the duration of your work day. Because there is no backrest or armrests, your body is forced to sit up straight and have better posture. This in turn, is great for your core muscles. Get this: by sitting on a stability ball, you can be toning your abs while getting work done! How's that for multi-tasking? If you're not used to sitting on a stability ball, you can start out by resting on it for a half hour, and increase that time each day. Make sure that the ball is adequately blown up and is the appropriate size for your desk.
Install bamboo flooring
Instead of carpet or hardwood floors for your home office, consider bamboo flooring instead. Not only does it provide a warm, rich tone to your office, the material is eco-friendly, naturally antibacterial and even hypoallergenic. Come allergy season, you'll be one step ahead with bamboo flooring that can ward off dirt, dust and other bacteria.
Give your eyes a break
Staring at a computer screen all day can put a strain on your eyes, so it's important to give them a break every once in awhile. Every 15 minutes or so, look away from your monitor and concentrate on something else, whether it's admiring the view from the window or having a phone conversation with a friend. You can also help out your eyes by repositioning the computer itself. Your screen should be about an arms length away and placed directly in front of you.