5 small design details that make a big impact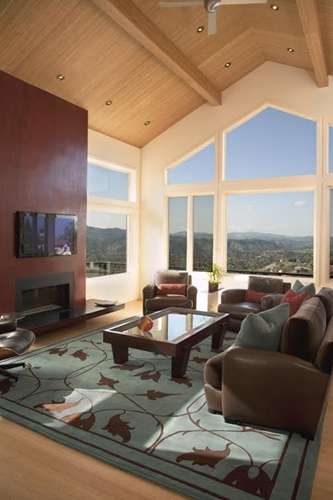 Whether you're designing an office space, a hotel lobby or a home, there's one thing you should always keep in mind: small details make a big impact. Therefore, if you're going for a new look, a complete overhaul isn't always necessary. By updating certain small details, you can stay within your budget while still producing a very stylish and functional space. Here are a few updates to make if you're looking to renovate:
1. Paint moldings and window panes
For a modern home or office, consider painting the wall moldings and window frames a bold shade for a contrasting look against the white walls. Dramatic molding creates a cool, contemporary look and provides a sophisticated feel. Keep in mind that small, angular-tipped brushes are best when painting molding or window frames because they can access hard-to-reach areas like corners. Also, paint doesn't swipe on cleanly if there is dirt or debris on the moldings, so be sure to wipe down everything before starting the process.
2. Install wall panels
San Francisco-based company Smith & Fong produces bamboo panels that provide visual interest to any wall. The Linear Line offers a modern design through its graphic inner core, sleek lines and neutral color. These panels would provide the perfect backdrop for a light fixture or help give life to office walls without being too distracting or overwhelming.
3. Put down a statement rug
Statement rugs can provide a splash of color and a unique design to any space. And the best part about these rugs is that they can be swapped out for a different shade or pattern. For a modern space, pair simple, neutral-colored furniture with a colorful statement rug. You can also look for an abstract pattern to add character and depth into any home, office or business.
4. Wallpaper shelves
A quick way to add color and personality to a space is to wallpaper the back of your shelving. It's not often a space many think to update, but it can draw attention to shelves as well as what's on display. Pick a color that contrasts with the hue of the shelving itself.
5. Update finishes
Replace your bathroom and kitchen faucets with brand new fixtures with different finishes. This immediately updates the look of the room. Plus, certain finishes can complement various design styles. An oil-rubbed finish, for example, goes best with a Tuscan or Old World design due to its dark, brownish tone. For a modern style, try polished nickel, which offers a smooth and shiny finish.