Creating a cozy and functional walk-in closet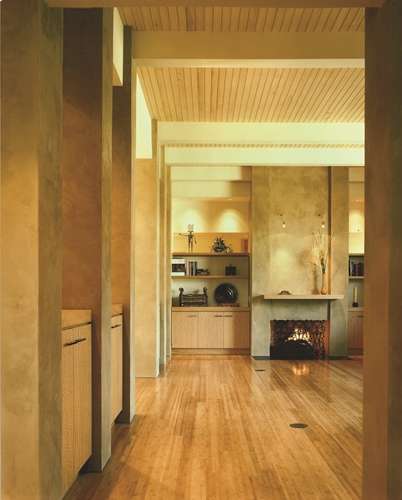 Your walk-in closet may not be the largest room in your home, but it's a space that you visit daily, so it should be as stylish as it is functional. Transform your walk-in closet from drab to fab with these simple yet effective design ideas:
Install bamboo flooring
Choosing flooring for your walk-in closet should never be an afterthought. While carpeting is a common choice for the closet, bamboo flooring is simpler to maintain. These floors can easily be wiped clean and they add a sense of warmth and richness to your closet. Bamboo flooring is also a better option than tile because it's less cold on your bare feet when you're picking an outfit in the morning. The unique pattern and texture of bamboo floors provide a unique look that you can't get with traditional hardwood floors. Plus, this material is becoming a top choice for flooring because of its environmentally friendly properties. It's able to rapidly grow and reproduce, making it a more sustainable choice than hardwood.
Take advantage of vertical space
Keeping your closet functional and organized will be made easier by taking advantage of all the available space in your closet. Put bins of seasonal clothing on high shelves and store hats, belts or scarves in bags on the floor. Open shelving or wall hooks can put jewelry on display to make it easy to coordinate your outfit. Hanging shoe organizers are also great for keeping your shoe collection off of the floor – place the organizer on the back of your door to create more space in your closet.
Consider lighting
Lighting is extremely important in a closet, not only for highlighting design, but for allowing you to see your clothes easily. You should be able to tell the difference between navy blue and blacks without having to strain your eyes to do so. Natural light streaming in from windows is great, but make sure to draw the curtains when your closet isn't in use – the sun can have a fading effect on your clothing after a long period of time. Plus, natural light can create shadows on your clothing, making them difficult to see. Instead, try overhead lighting, like a chandelier, which casts a soft glow and adds glamour to any closet. Track lighting is another great option, which is perfect for illuminating specific items in the space. Painting shelves and drawers white can help brighten up the space even more. Opt for a high-gloss paint to bounce light around and help create a walk-in closet that appears spacious.