Creating a live-in kitchen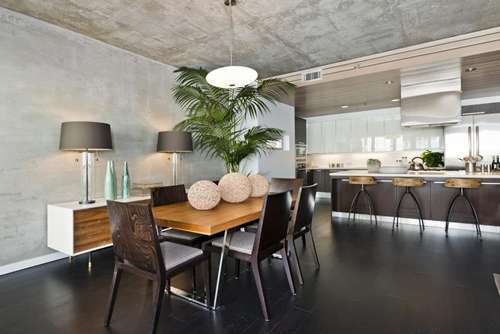 One trend that's sweeping through homes are live-in kitchens. In other words, these spaces are transforming into areas that are for much more than just cooking. Kitchens are adapting to make room for relaxation and entertainment. A live-in kitchen is perfect for busy families. The design allows parents to whip up dinner while helping their little ones with homework at the same time. And when adults have guests over, the homeowners can keep an eye on what's in the oven while entertaining the visitors.
Give off an inviting vibe
If the goal is to have your kitchen be transformed into the heart of your home, the space should have some warm and inviting qualities. One of the best ways to create a welcoming atmosphere is with your floors. San Francisco-based company Smith & Fong offers bamboo flooring in a wide array of shades and textures. Warm up your kitchen with a rich shade of dark brown, or opt for a lighter hue, like caramel or taupe. These floors are three times as durable as traditional hardwood, offer a lower price tag and are friendly to the environment. What's not to like?
Keep comfort in mind
If you're going to have a live-in kitchen where family members will be spending much of their time, there must be comfortable seating to accommodate those long hours of homework and fun family dinners. You don't need to have uncomfortable wooden chairs in your kitchen. In fact, many families have opted for nontraditional seating, like benches with colorful cushions or stools that pull up under the kitchen island.
Create character
Don't be afraid to really make this space your own. Modern kitchens traditionally call for a muted, neutral color palette, but that doesn't mean that you can't use splashes of bright color here and there. Set the table with vibrant dinnerware, or pick a fun hue and incorporate it using a rug, seat cushions, curtains, lampshades or wall art. As long as you create a harmony between your neutrals and accents of color, you can achieve a balanced space.
Include all of the essentials
A live-in kitchen puts a focus on both function and relaxation. You should be able to cook dinner and comfortably watch an episode of your favorite show while you wait for the oven to beep. The more functional a space is, the more likely everyone is going to gather there. Some families have incorporated TVs, couches and bookshelves into the kitchen as well as multiple sinks and a variety of lighting fixtures to properly illuminate the room.