3 minimalist pieces you need in your office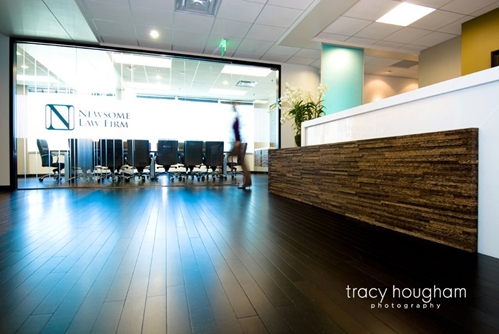 Not sure how to design your office? Consider the simple, contemporary and stylish minimalist trend. Minimalism uses very few design elements and muted colors in order to produce a space that is clean, clutter-free and visually pleasing.
Benefits of minimalism in the office
There are several benefits to sticking with a simple, minimalist interior design style. This trend puts a strong emphasis on cleanliness and a reduction of clutter. Reduced messes in the workplace has been linked with less stress and more productivity. According to a survey conducted by Office Depot, about 82 percent of 1,000 office workers that took part in the study said that they feel being organized has a significant positive impact on their performance at work.
Having a tidy office also contributes to an improved company image. If a customer walks into your office and sees papers strewn everywhere and food containers and coffee cups taking up desk space, they may not get the best impression of your company. Margot Stern, owner of MTS Promotions, is a great example. According to Inc. Magazine, Stern found it difficult to find space for everything, so her desk quickly became cluttered with T-shirts, water bottles and more. Stern's assistant informed her that the clutter needed to be taken care of if she was to be running a successful business. Once Stern took the time to restructure her office, she found that she was able to take on more clients, plan more parties and increase sales by more than 20 percent.
Choosing minimalist pieces for your office
There are certain furnishings you can put in your office space that contribute to a minimalist style.
Bamboo panels: You can draw attention to the walls of your office by installing bamboo panels. San Francisco-based company Smith & Fong offers a Linear Line of bamboo panels that are available in a variety of different hues. The neutral colors add interest to your office without being distracting. The Linear Line also boasts a beautiful design woven with a graphic inner core, which blends flawlessly with a modern or minimalist design.
Bamboo flooring: Set a welcoming tone in the office by installing bamboo flooring. The material is eco-friendly because of the grass's ability to regrow. You can have a finish applied to your textured bamboo floors that offers and elegance and simplicity in your office. Choose a color that will complement the furnishings, window dressings and walls.
Wireless devices: There's one thing in an office that can quickly make the space feel cluttered: cords and wires. Avoid having to deal with them entirely by going wireless with everything from your mouse and keyboard to your router and printer.