How to select the perfect color for your bamboo floors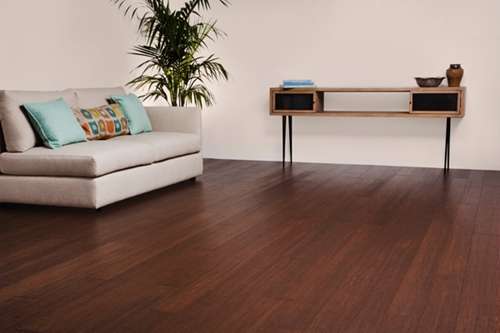 Installing new floors into your home, office or business can instantly bring new life to the space. In fact, according to The Designer's Lesson, flooring covers one-sixth of a room's surface area, on average, so it's easy to understand how much of an impact it can have on a space.
Bamboo flooring is a great alternative to traditional wood floors because bamboo is eco-friendly, relatively affordable and is available in so many different shades. San Francisco-based company Smith & Fong offers flooring options in a bevy of colors, such as Brushed Sahara, Cerused Taupe, Amber, Morocco, Foundation Brown and plenty more. If you're not quite sure which one to choose for your interior, these few tips may help you make up your mind:
Consider your lifestyle
If you have lots of little ones or pets constantly running around the house, opting for a light color floor probably isn't your best choice. Lighter colors are going to show dirty tracks and footprints more than a darker hue would. If you have a dark-haired pup who sheds quite a bit, light floors would only make those stray hairs stand out. Therefore, you must choose the flooring color that best fits your lifestyle.
Get flooring samples
It's often hard to tell what your floors are going to look like when installed in your home. Save yourself lots of time and frustration by bringing home a few flooring samples. Hold them up to the light so you can see the color in its true form.
Contrast walls
You never want to exactly match the color of your walls to the floors. Everything will blend in together for a very overwhelming design. Break up the interior style in your space by contrasting the color of your walls with the floors. The same goes for your furniture. If your floors and furniture are the same hue, both elements will go unnoticed.