Making a movie theater more customer friendly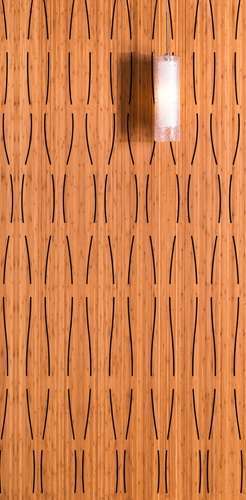 Going to the movies to see the latest flick has been a source of entertainment for years. However, it seems because of services like Netflix and Hulu, fewer people are heading to the movies. In fact, according to Fast Company, ticket sales have been decreasing by about 2 percent each year since 2002. Netflix costs just $8 per month to subscribe, which is often less money than one movie ticket and a small popcorn. It's no wonder why so many people are leaning toward home entertainment instead of heading to the theater to catch the latest and greatest films. One thing that may prove to change the way people think about the movies is with the interior design. If owners put a focus on the layout of their theaters, more and more people may leave their homes for the comfort of the theater, instead. Try out the following design ideas for a more customer-friendly movie theater:
A lounge area
Sure, some movie theaters have an area that's designated for arcade games, but what about the people that wish to do a little socializing at the movies? Often times, once the credits roll, movie goers are up and out of their seats, headed to the nearest coffee shop, restaurant or bar where they can talk with their buddies about what they just saw while having a beer or munching on a snack. Most movie theaters don't offer the socialization aspect. Not only would this bring more customers into the theater, it's likely that the concession stand would earn a larger profit purely from those who wish to enjoy some popcorn while talking with friends before and after the movie.
A quiet movie experience
There's nothing more annoying than having someone in the movie theater who simply doesn't understand the concept of not talking during a film. However, there is a solution to this common problem. San Francisco-based company Smith & Fong offers a line of bamboo panels, known as PlybooSound​, that can help reduce the ambient noise within a space. These beautifully designed panels are equipped with QuietWall Technology which can help produce a quieter theater experience even when there's someone who won't stop whispering.
Private boxes
One of the major benefits of being able to watch a movie with your friends at home is that you can talk freely without someone telling you to be quiet. If movie theaters brought this experience to the venue, customers may be more willing to see a film at the theater. For example, theaters could consider implementing social seating in private boxes which allows groups of people to talk freely without causing a disruption to the rest of the audience.