How to choose the right lighting in your kitchen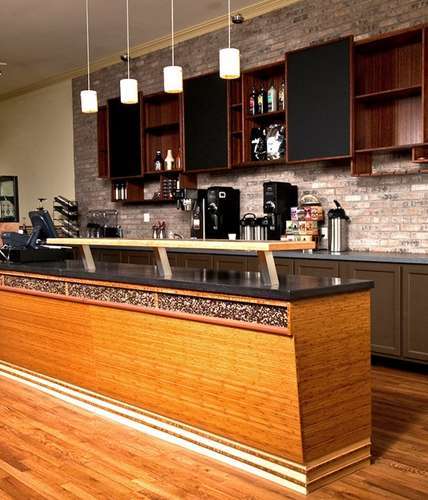 Updating the lights in your kitchen can change the overall mood and theme of the whole room. Pendant lights are a beautiful way to illuminate your space, and they come in a variety of styles, shapes and sizes to fit any decor.
Floor level lighting
There are countless styles to choose from when you are selecting the right lights for your kitchen space, and you can match the style to anything that inspires you. If your kitchen boasts beautiful bamboo hardwood floors or panels, highlight its warm tones and texture with plinth lights or floor lighting. These are popular lighting effects in modern kitchens and offer ambient and decorative accents as well as focus on safety as you move around your kitchen. Plinth and floor lights are usually small LED bulbs that run along the bottom of kitchen units and cabinets and work perfectly to showcase beautiful bamboo floors..
Overall lighting
Lights hung in your kitchen in a circle, streak or path work well to illuminate a whole room, rather than just highlight one space. Pendant lights come in many different sizes, and larger ones can be installed higher than smaller, more delicate ones to light the whole room.
Clustered lighting
Some pendant light fixtures come in clusters, which creates a focal point in your kitchen, and also acts as both task lighting and overall lighting. Clustered lights are often smaller and more delicate, but because there are more of them, they can light a larger space with a unique flair.
Task lighting
Pendant lights that are open at the bottom are best to brighten a space that is used for work. Kitchen islands are often used for more than just cooking. These spaces are where homework is completed, newspapers are read and conversations happen. A common rule to follow when choosing task lighting is that larger spaces need larger lights.