Architectural Record features Smith & Fong's Reveal Collection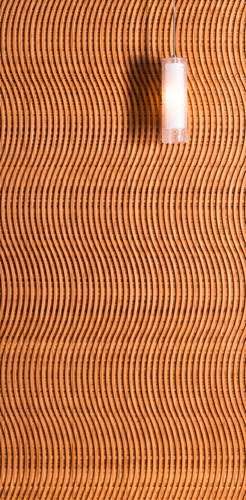 The Reveal Collection of bamboo panels from San Francisco-based company Smith & Fong was recently featured in Architectural Record magazine. This an American publication that is dedicated to both architecture and interior design. It's where you can find all of the latest trends, projects, news and products in modern design and construction.
Among a slideshow of some of the latest and greatest products in interior design was bamboo panels from the Reveal Collection. This series is unlike any other traditional wall panels that you'll see. Theyshowcase stunning designs that range from a pattern of soft waves to a trellis-like arrangement that you would see in a tranquil garden. The patterns aren't only beautiful, they're designed in a way that allows for stability and durability. In fact, Colombian architect Simon Velez replaced steel with bamboo, which allowed him to build faster and just as cheaply.
What sets this product apart from other panels is that it's constructed using a rapidly renewable resource – bamboo. The number of benefits that accompany this plant are endless. It's a lightweight building material, which makes it easy to transport and handle. However, it's also extremely durable and boasts a modern style, which is why it's been used to build anything from basketball courts and homes to bookshelves and tables. In fact, bamboo has seemed to become the building material of choice for the 21st century.
Bamboo's environmental benefits are also plentiful, as it releases 35 percent more oxygen into the air than traditional trees. It's also free of formaldehyde, which is commonly found in building materials such as pressed-wood products, particleboard and fiberboard. With more oxygen being released into the air along with a diminished amount of formaldehyde, you're helping to create a cleaner environment for all with bamboo panels.