Why is bamboo so popular with designers?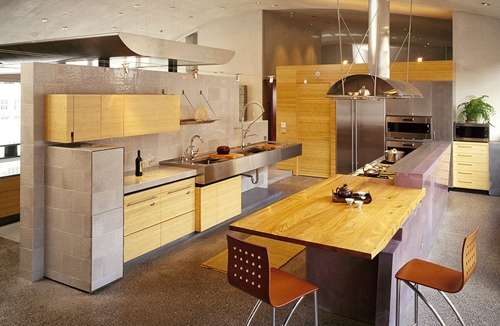 Custom kitchen designs are featuring more eco-friendly options than ever, including cupboards and vanity cabinets made with sustainable and durable bamboo. Choosing bamboo has many benefits for business and homeowners, and here are just a few of them to help you as you plan your next room remodel.
Decoration
These days, bamboo is not just for floors. Bamboo can be found in panels that add dimension and texture to your cabinetry. It can be woven or presented in vertical strips adhered to fabric, and both these options add an element of the exotic to any room in your house or business.
Variety
More than 1,000 different species of bamboo exist, and they create different grain orientations in wood. When the bamboo plant is harvested, it is cut into strips and laminated together, which is what affects the grain orientation, either creating vertical or horizontal boards. Bamboo hardwood flooring can be found in different tones from a deep, dark hue to a fresh, light white tone. Any room design you can create can be enhanced with bamboo hardwood floors.
Sustainability
Bamboo is one of the most sustainable materials in nature, and is able to grow at a rapid rate. This allows farmers to cultivate this crop on tree farms, and in doing so, protect against deforestation and damage to natural habitats.
Durability
Bamboo is a very sturdy, strong material that is harder than most woods. It is resistant to water absorption and does not tend to swell, shrink or warp, making it an ideal material for vanity cabinets in bathrooms and cupboards in kitchens. Bamboo is also very easy to install because it is so light to carry and often can be mounted with hooks instead of screws.