Tips for a celebrity-inspired walk-in closet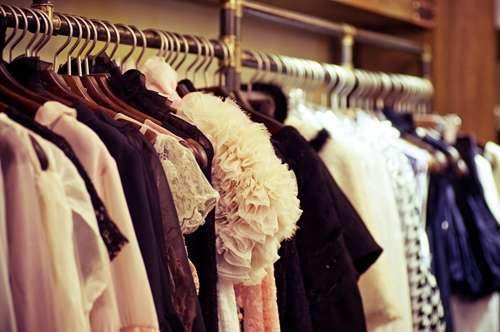 Celebrities can be the inspiration for the way we dress, what we drive and where we eat, so why not turn to celebrity styles for ideas for your walk-in closet design? These functional rooms provide unlimited options for displaying your clothes and accessories. Here are a few tips to follow to achieve a glamorous look after sorting through everything you have to keep, donate or store.
Start from the floor up
Your closet can really reflect your style, whether you want a luxurious space with rich, textured carpets, or a sleek and modern room with hardwood flooring. Either way, you want a surface that is durable, attractive and matches your design. Bamboo hardwood flooring is showcased in more high-quality designs today than ever before because of its sustainability and green footprint. Add a throw rug made from natural fibers to accent the tones of bamboo wood, or let its natural beauty shine through and it will surely add an exotic touch to your closet space.
Upgrade your lighting
Adding a touch of sparkle with a chandelier or illuminating with subtle recessed lights are two options to upgrade your closet design that will give it a richer, fancier feel and make getting dressed a treat. The lighting in your closet makes a huge difference when displaying your clothes and when you are choosing what to wear.
Organize accessories
Bins, hampers and drawer cubbies are all alternatives to sorting through a tangle of jewelry, delicates or socks. These items can be stored on your walk-in's shelves and provide you with an organized method of finding everything you need to dress without a mess.
Replace hangers
Different options are available for sorting your clothes and most dry cleaners are happy to accept discarded wire hangers. Each of these accessories allows you to organize by color or season and creates an attractive presentation for your morning routine. Racks for belts, ties and scarves help to put them within reach and keep them from tangling. Pant racks and shoe caddies display your items in organized and uncluttered ways, and hooks affixed to closet walls store sweaters and coats out of the way.