Tips and tricks to warm up your bathroom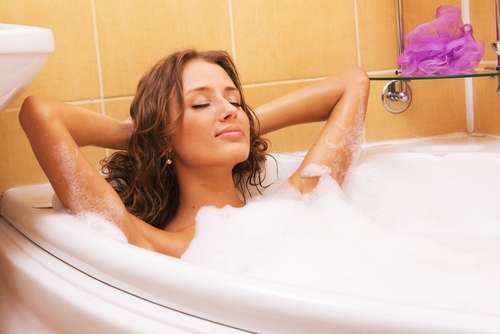 Many contemporary touches may make your bathroom seem cold. Smooth cabinet surfaces and tile floors might require using some tips and tricks to add some warmth into your space. There are tons of quick and easy options to heat up your bathroom's design and will make it a cozier and more comfortable place for you and your guests in the winter months.
Focus on the floor
If you are looking to update your flooring or are completely remodeling your space, opt for bamboo. This sustainable, eco-friendly material gives any room in your home a natural, exotic glow, and can be found in different tones from light to dark to complement your style. Bring in throw rugs made from natural fibers to help give your bathroom a softer and more comfy appeal.
Matching the color of the rugs to your walls or other fabrics like towels and shower curtains can create a luxurious effect that is sure to heat up the coldest of winter days.
Paint can create a cozy feel
Paint colors in rich harvest tones are an easy and quick way to add the illusion of heat in your bathroom. Focusing on the warmer spectrum of the color wheel will be a good way to choose your paint. Reds, golds and oranges all convey a cozy, comfortable feeling, as do terra​-cotta tones in peach, apricot and bronze.
Change your lighting
Many bathrooms are outfitted with overhead lights that may feel harsh and glaring. Replacing these with softer bulbs from ambient or even decorative pieces can help create an intimate space, and these lights are found to flatter more skin tones. You can even find shades in warm tones that can complement the colors throughout the space to create an intimate setting.