Improving acoustics in the classroom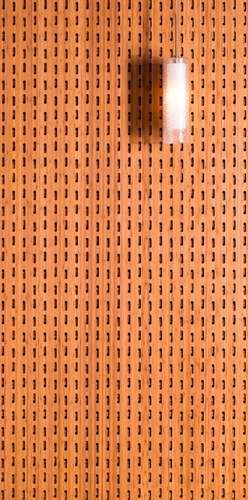 One of the most vital parts of a child's learning experience is the ability to hear his or her teacher and peers clearly. Every student in the classroom needs to be able to understand speech, concentrate and pay attention to everything being said. Poor acoustics can have a negative impact on all of those things. Background noise like children in the hallway, teachers speaking in classrooms nearby, a lawnmower outside or an air conditioning unit can all interfere with the way children hear things in the classroom. When you're enhancing a student's ability to hear and listen, you're setting him or her up for success.
Bamboo panels
San Francisco-based company Smith & Fong offers beautiful bamboo panels that work to reduce ambient noise. PlybooSound panels are equipped with QuietWall technology and ensure that large and open spaces like classrooms are quiet enough to provide the best learning environment possible. These panels come in a variety of warm, neutral colors which won't be distracting to students, and will only help the classroom look more inviting.
Silence the air conditioning system
While this may seem like mere background noise, it has an impact on the way in which kids hear and learn. You might want to invest in noise control devices for your air conditioning system, like silencers, vibration isolators and adequate duct length.
Consider new flooring
If there is a room above another class, there is often unwanted distractions for the class below, like footsteps and chairs being pulled out. In order to reduce this unnecessary ambient noise, consider installing a new type of flooring in your classroom. Smith & Fong's Plyboo Quiet floors absorb the sounds of walking and playing to dramatically decrease the noise that is heard below.
Bamboo flooring is also extremely durable and would be able to stand up to the constant movement of students around the classroom.
Try small group instruction
It can be harder for a student sitting in the back of a classroom to hear the teacher than for someone who may be sitting closer. One way to improve hearing for everyone would be to try adopt teaching strategies like small group instruction. If this isn't an option, you can also try moving the desks out of the traditional classroom setting. Instead of rows, eliminate the long distances between student and teacher by putting the desks in a circle. This way, if the teacher lectures from the middle, each boy and girl is at an equal distance and may be able to hear better.