4 ways to make your wedding more sustainable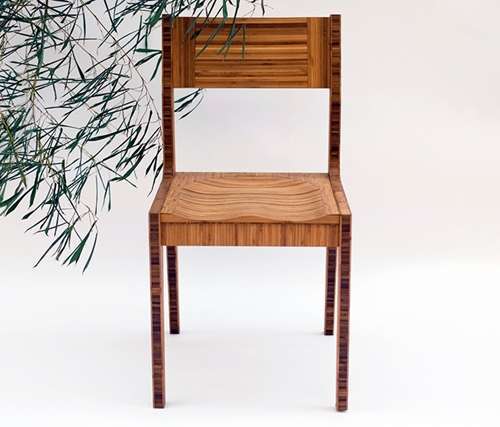 You can say "I do" and be friendly to the environment at the same time. Many couples may be under the impression that going green during your nuptials may mean you have to sacrifice some of the luxuries you've always wanted for your big day, but that certainly isn't the case. Consider any of these sustainable ideas for your big day:
Use bamboo
Bamboo can be used in a variety of ways at your wedding. This environmentally friendly material is rapidly renewable and can be re-harvested every three to five years. Bamboo also boasts a low formaldehyde emission. Formaldehyde is a colorless chemical used frequently in building materials like particleboard, plywood and insulation materials. You and your guests would be breathing in cleaner air during your ceremony.
Altar: Use an altar constructed using bamboo lumber to enhance the beauty of your ceremony. You could adorn the altar with flowers to incorporate some color.
Favors: Give your guests a taste of your big day by sending them home with some bamboo. Consider a favor like bamboo coasters, bamboo beer or even their very own bamboo plant.
Vase: Fill your reception tables with arrangements of colorful blooms. Instead of placing them in traditional vases, opt for a bamboo vase, which offers a natural and rustic vibe.
Boutonniere: Intertwine bamboo with some greenery and a few flowers to pin on the groom's lapel for a sustainable and beautiful boutonniere.
Chairs: For ceremony or reception seating, opt for chairs constructed out of bamboo lumber. They're durable, eco-friendly and will be able to match almost any wedding theme you've thought up.
Opt for recycled rings
When choosing your wedding bands, visit a jeweler that sells eco-friendly rings. This jewelry is made from recycled metals, but looks just as beautiful and elegant as traditional rings. You can even opt for a bamboo wedding band, which is durable and waterproof. It's also offers a unique twist on the traditional ring.
Wear a passed-down dress
Consider walking down the aisle in your mother's or grandmother's wedding dress. You won't have to buy a new one and can instead take the dress to a seamstress to have it altered or adjusted to fit your style and make it your own. If you don't want to wear a gown that has been passed down, you can choose to rent a dress as well, which is another environmentally friendly option.
Email your invitations
Go digital by sending out a virtual invitation. This takes paper out of the equation altogether. However, you could also look for invitations that are printed on recycled paper.