Attracting more tenants to your apartment complex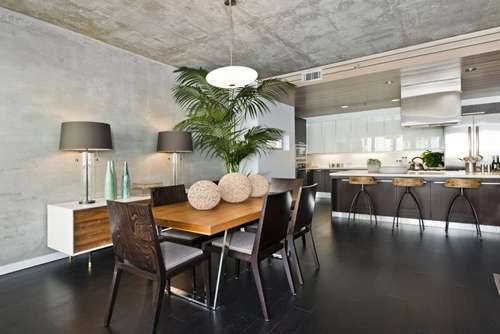 Apartment complexes must change with the needs of potential tenants in order to attract business. Tenants are not only looking for a place near amenities and ample parking, but a space that directly speaks to their needs and lifestyle. If you're looking to bring more tenants into your apartment building, here are a few amenities to consider including:
Quiet floors
The issue that many tenants have with multi-unit buildings is the floors. Unless you live on the very top floor, you're constantly bothered by noisy footsteps from the tenants above. People want a space that is going to be quiet – they shouldn't know what the people upstairs are up to. San Francisco-based company Smith & Fong is looking for a solution to this problem by offering
PlybooQuiet Sound Reduction Flooring. This absorbs the footsteps and any other ambient noises that may come from the floors. With these bamboo floors, little ones can play freely without parents worrying that they may be making too much noise.
Eco-friendly amenities
The millennial generation is putting a greater importance on sustainability than past renters. More and more building owners aim to create a LEED-rated apartment complex. Being LEED certified can create a healthier environment for occupants and works to conserve precious resources like energy and water. In order to get more LEED credits for your building, consider installing bamboo flooring in all of the units. It's not as costly as traditional hardwood and looks just as luxurious and elegant.
Focus on lighting
When you bring potential occupants to look at a particular unit, it's important that they get a great first impression. One of the best ways to create a welcoming ambiance in an apartment is with lighting. One light fixture on the ceiling will only produce a harsh glow that won't do anything for the look of the space. Instead, combine layers of ambient, accent and task lighting. The three work together to create an inviting apartment that people would love to call home.
Include washer/dryer in unit
Many families today are choosing to rent rather than buy for a variety of reasons. Some are uncertain about the stability of their jobs while others are unable to buy a home because of the tight credit standard for mortgage loans. Either way, families are going to want an apartment with all of the amenities needed to live comfortably, like a washer and dryer. For example, a busy single mom may not have time to run to a separate building to get the laundry done, but the convenience of an in-unit washer and dryer could attract lots of potential renters.