4 essentials for a more user-friendly library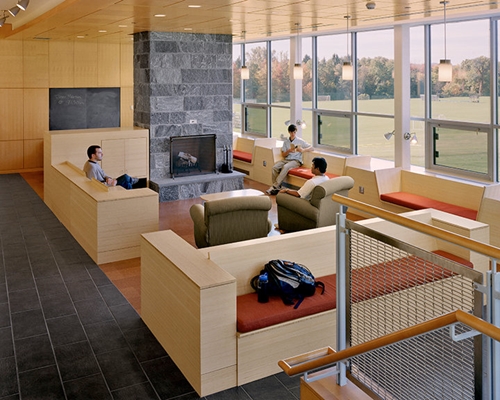 The library is a place where people come to study in groups or alone, to read or conduct research for a project. The environment can greatly affect their experience, either aiding in their productivity or working against it. If you want more readers coming back to your library in the future, it's important to create a space that is centered entirely around the visitor. For a more user-friendly library, consider any of these ideas:
Quiet floors
It's important for libraries to be as quiet as possible so that people can work efficiently with no distractions. One easy way to ensure a serene space is through bamboo flooring. San Francisco-based company Smith & Fong offers PlybooQuiet sound reduction flooring. It works to absorb footsteps to eliminate distractions. These floors are particularly perfect for a library with multiple floors, as you won't be able to hear pitter patter from the level above.
Bamboo panels
Use bamboo wall panels in your library, as they can function as decor and as a way to eliminate ambient noise. Smith & Fong's PlybooSound acoustical bamboo wall panels use QuietWall technology to keep your library quiet and serene. The panels are available in a wide variety of shades, from light to dark to keep your library looking modern and aesthetically pleasing.
Offer a variety of seating options
It's important to let the patron decide what his or her library experience is going to be like. Maybe he or she would like to study at a desk separate from everyone else, or maybe a table with plenty of seating to collaborate with a group of people. There should be seating areas for a variety of social interactions. Think about the tools that your readers might need, whether that's a group of computers, a large desk, plenty of comfortable seating located near natural light or a nook. By seeing your library through your customer's eyes, you'll be able to better understand what your space needs.
Set out only the bare essentials
When your patrons enter your library, they should be easily directed toward where they need to go, whether that's to a computer lab, check-out desk, the fiction section, or customer service. In order for them to easily spot these various zones, it's best that the library is free of clutter. Too many signs and advertisements can create an overwhelming environment.