Discovering the different types of bamboo flooring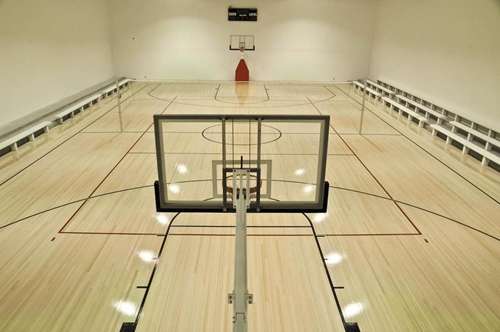 Bamboo flooring is becoming a top choice for homes, gyms, office buildings and restaurants because of its sustainable qualities and natural beauty. Once you've made the decision to install bamboo floors in your space, you must then choose a tone and texture. San Francisco-based company Smith & Fong offers you a wide variety of flooring options that can be incorporated into many interior design styles. Here are a few types and how they differ from one another:
Stiletto Strand flooring
This type of bamboo flooring is named "Stiletto" for a reason. It's the most durable flooring option that can stand up to even the toughest boots and heels. You won't have to worry about your floors looking scratched and scuffed. It's actually three times harder than traditional red oak flooring and looks just as luxurious and sophisticated.
What it's best for: Stiletto bamboo flooring is perfect for spaces with high traffic, like restaurants, offices or homes with children and pets. With these floors, you get modern beauty without the high price tag of traditional wood floors and with all of the grit and durability.
Colors to choose from: Pick between six shades and textures with this line of flooring. The brushed pearl and brushed sahara are lighter tones, which are great for helping small spaces appear larger. The darker hues, like brushed eclipse and barnwood may be a better choice for bigger areas and offer an elegant richness to any room.
PlybooSport flooring
This type of flooring is unique and specially designed to be used in athletic facilities like gyms and basketball courts. It's very different from traditional flooring because of the level of comfort and durability. It's also specially constructed for shock absorption and ball bounce, which is why so many basketball courts are using this material.
What it's best for: Install PlybooSport flooring in basketball courts, yoga studios, crossfit gyms and any other fitness facilities to help enhance the functionality of the space.
Colors to choose from: There are two shades of sport flooring – natural and amber. The natural hue is most typically used for basketball courts because of its light color. Amber is a bit darker and would be the perfect modern accent to any community center or gym.
PlybooSquared flooring
Looking for something out of the ordinary? This flooring uses squares of bamboo for a unique texture that resembles mosaic tiles. It puts an emphasis on design.
What it's best for: Because PlybooSquared flooring has such a fresh and contemporary look, it's perfect for showing off in art studios, museums, offices or any other public building.
Colors to choose from: Decide between luminous grey, natural or amber, depending on the overall aesthetic that you're after for your space.