Designing a quieter apartment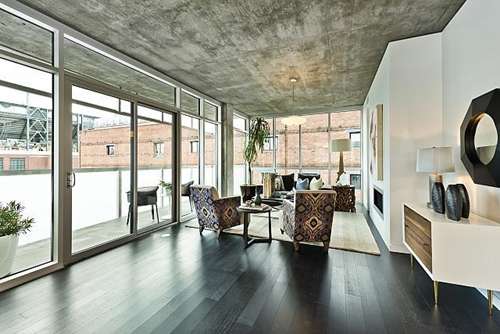 If you live in a multi-level apartment or condo, you know how much of an affect the flooring can have on the noise level. Creaky wood floors may be keeping the tenants above and below you awake, which can create a less than enjoyable living environment for all. There's one way that you can cut back on the ambient noise in your apartment: bamboo flooring.
San Francisco-based company Smith & Fong has a line of flooring known as PlybooQuiet. This is a unique type of flooring because it absorbs the impact of each footstep, making it much easier to walk around without creating too much noise. This type of flooring is also perfect for kids who are doing a lot of crawling and playing around on the floor with their toys.
Bamboo flooring isn't only a great choice for its quiet qualities – it's also a sustainable material. Bamboo is low in formaldehyde, which is a colorless and odorless chemical that contributes to poor air quality and causes health issues like allergies and asthma. Choose from a wide variety of finishes and colors to coordinate with the interior design style throughout your home or apartment.