Creative ways to use bamboo in your home office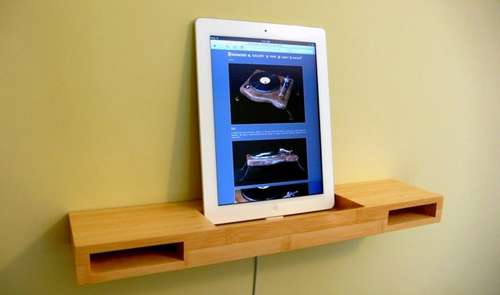 Nowadays, many people have the option of working at home – a privilege that often comes with many benefits. According to Forbes, it's environmentally friendly, offers a quieter atmosphere and eliminates a long commute. In order to be as productive as you are in the office, however, you need to have a home space that is just as effective and allows you to get all the work done that you need. One thing that can be used to create a beautiful, comfortable and efficient office is bamboo.
Air desk
If you choose to relax for a bit and work from a couch or bed instead of the typical office chair, an air desk constructed out of bamboo may come in handy. An air desk a portable tray that holds your laptop computer features a mouse pad, as well as and a slot for your smartphone for easy access when you need to make or take calls. There are air holes punched into the bamboo, which helps your computer stay cool and ventilated throughout the work day.
Panels
Bamboo panels are perfect for a home office, not only for their subtle beauty and environmental benefits, but their acoustic qualities as well. San Francisco-based company Smith & Fong has a line of bamboo panels called PlybooSound that actually helps to reduce ambient noise for a quiet and serene environment. Without excess noise, you'll be able to get your work done in peace. Plus, the panels are available in a variety of colors and textures to match whatever style you would like for your home office.
Blinds
Keep the sun out of your eyes while working with bamboo blinds. Not only are they super durable, they naturally blend into many home decor styles, whether it's contemporary or traditional. Bamboo is a much better choice when compared to the traditional wood blinds. Bamboo grows faster than most hardwoods, so the impact of deforestation isn't as dramatic. Bamboo blinds can also stand up to harsh sunlight, keeping your office free of unwanted rays that can produce glares on your computer.
Computer accessories
Bamboo is becoming a popular accessory when it comes to computers. Computer cases as well as keyboard covers and mouses are being constructed out of bamboo for its natural, modern look and durability. Even Dell has begun to use bamboo fibers in packing materials for their computer equipment.