Creating a calming nursery for your little one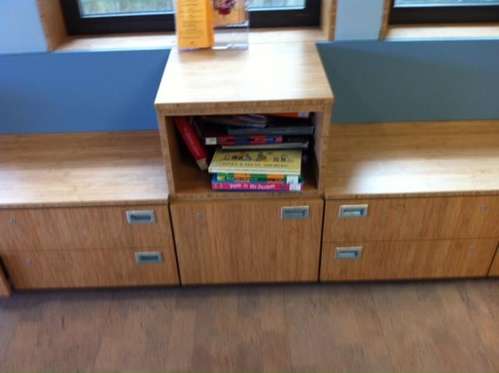 When designing your child's nursery, you want it to be a space where he or she feels at peace, comfortable and happy. Design plays a large role in the mood of the nursery. The right colors, wall decor and furniture placement can create a calming environment for you and your little one so that he or she can enjoy a sound, deep sleep.
Choose tranquil colors
Believe it or not, there are some colors that can have a negative effect on your child. For example, yellow may be a sunny and cheerful color, but the hue can be harsh on the eyes. Instead, opt for tones that give off a relaxed and serene vibe. Light blues, pinks, greens and lavenders all promote a tranquil and calming environment for a Zen-like nursery.
When you do decide on a color, make sure you opt for a paint that is low in volatile organic compounds, which include a variety of chemicals. VOCs can be found in other items as well, like building materials, pesticides, cleaning supplies and furnishings.
Decorate with bamboo
Bamboo is not only eco-friendly, its natural color and texture gives the room beauty without overwhelming the design. Bamboo flooring, bookshelves, cribs and panels are all great ways to incorporate the material. San Francisco-based company Smith & Fong offers a line of bamboo panels called PlybooSound. These panels have QuietWall technology, which significantly decreases ambient noise, helping the space stay quiet and serene for your little one (and you) to get some decent shut eye.
Keep the sun out
In order for your child to sleep well at night and through the morning, it's important to have shades that are going to keep the sun out of his or her eyes. Think about installing blackout shades, which do a great job of eliminating light from the nursery.
Maintain a cozy environment
To keep your infant nice and warm all through the night, you may want to install window insulation film. This is perfect for the winter months, and can be bought at your local hardware store. It keeps all of the cold drafts out for a cozy, warm temperature in your child's nursery.
Have storage space
Whether you choose to store things in cabinets, bins or the closet, it's important that all of the baby essentials are put away. Not only will this help baby-proof the room, but a reduction of clutter can assist in promoting a more serene environment.