Bamboo being used to treat wastewater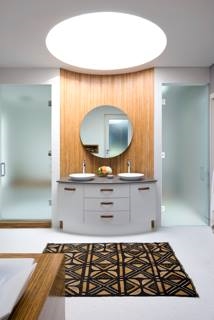 Bamboo offers many environmental benefits. It grows quickly, and without the need for any harmful pesticides or fertilizers. It also helps release oxygen into the air – about 35 percent more so than trees. Bamboo can also be used to create a variety of items, like panels, flooring, shelving, cutting boards, bikes and even homes. More recently, however, bamboo is being used to treat wastewater and improve the quality of H2O around the world. Water in rivers, lakes and oceans as well as the drinking and ground water can be polluted. In fact, according to the Environmental Working Group, most drinking water that Americans consume is filled with unwanted contaminants. Some bottled water may even contain contaminants, as a few companies choose not to release the source of their H2O.
Water treatment using bamboo is known as the EU-funded project called Briter-Water. Through the use of bamboo, it's hoped that gray water will be treated. Found most frequently in the food industry, gray water is wastewater that is free of any toxic chemicals. However, gray water can cause bad odors, negatively affect the health of fish and absorb more oxygen in the environment. Through phytoremediation, the bamboo plant can remove those unwanted contaminants in water. The process occurs through filtration. The filtration system goes through the soil of a plantation, which helps remove certain organisms in the water.
This bamboo filtration system has even been installed for some homes. One dwelling in Cape Cod uses bamboo and a  polyethylene-lined garden bed in order to filter gray water. Not only does this system help to deliver cleaner water to those living in the home, it helps homeowners save money as well. In fact, it came with a price tag that was about $30,000 less than a common septic-and-mound system.