Creating a family-friendly media room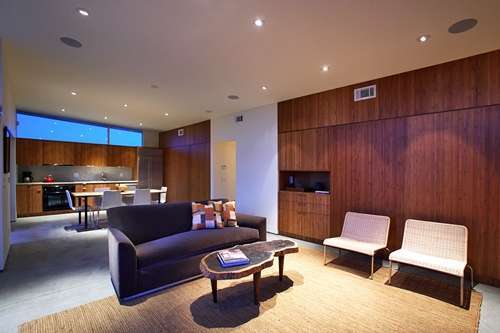 More and more homeowners are creating a space in their home for media rooms – an area where they can watch their favorite movies and TV shows, and listen to music. But if you have a big family, this space needs to be accommodating to a large number of people. In order to create the perfect gathering space, consider these design ideas:
A bamboo media unit
Bamboo is an extremely durable material, and will be able to hold all of your electronics safely, including stereos, televisions, DVD players, video game systems and more. It will help keep clutter out of the way so there's more space for guests and comfy seating.
Bamboo panels
Flawless sound is essential in a media room and can enhance any experience whether you're watching your favorite movie or singing along to the latest song. In order to create a quiet space where the sound of the TV and stereo can clearly come through, place bamboo panels on the walls. Not only are they decorative, providing a modern accent to the room, Smith & Fong's PlybooSound panels are equipped with QuietWall technology which reduces ambient noise.
Make room for snacks
Snacking and watching movies goes hand-in-hand. Instead of going back and forth from the media room to the kitchen multiple times, install a mini bar area that includes a small fridge and a microwave for making popcorn. Place a variety of beverages in the fridge to let guests take their pick.
Frame movie quotes and posters
If you're in need of some wall decor for your entertainment room, consider picking out a few of your family's favorite movie quotes. Whether they're funny or inspirational, the quotes will help set the scene for your space. You can have sayings and phrases printed out on a canvas. You can also look for movie posters to frame and hang up on the walls.
Choose the right materials
Comfortable couches and chairs are essential to a media room because you and your family will be sitting for long periods of time. There is something as equally as important as comfort, however: durability. If you're constantly having kids on the sofa with food and drink, you're going to need a material that will stand up to the consistent usage.
Leather is a great choice for a family area because messes can be easily wiped up and cleaned or vacuumed. A cotton blend is another good choice for its sturdy qualities. Make sure to cover it with a special finish to ward off stains. Choose a dark colored leather so that if something does spill, it can't be easily seen.