4 tips for finishing your basement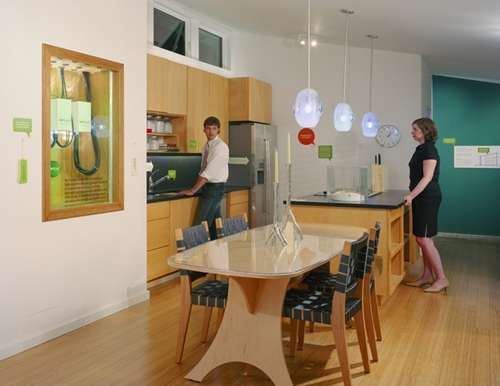 If you've just moved into a new home and have found that the basement isn't finished, this isn't a setback, it's a perfect opportunity to shape it into a room that fits your design vision. It can be transformed into whatever you would like it to be, whether you want a home theater, a gym, a game room or an office. Here are  few tips to enhance the look and function of your basement:
Start with flooring
You're going to have to choose a type of flooring for your basement when remodeling it. Wood floors are one of the most common choices for the basement because of their versatility and sustainability. But there's one material that is actually more affordable, environmentally friendly and durable than hardwood: bamboo flooring. In fact, it's so durable that it has been used to build houses, fences, furniture and even suspension bridges.
Strand bamboo is often used for areas where there is a high amount of foot traffic, like art galleries, restaurants, gyms and retail shops. So whatever type of room you want your basement to end up as, bamboo flooring is sure to stand up to heavy use. With a variety of textures and colors, your flooring can look like hardwood, but actually be much more durable and eco-friendly.
Determine a set style
Ask yourself if you would like your basement to follow the design of the rest of your house or if you want it to have a different feel entirely. Once you have a color scheme or theme set, it's going to make the remodeling process much easier.
Install a wet bar
Transform your basement into the ultimate entertainment area for when you have lots of visitors by installing a wet bar. This feature is popping up in more and more homes because of its ability to store all the party essentials, like wine glasses, beer and shot glasses. Just make sure to keep electrical capacity in mind when designing a wet bar that's equipped with appliances like a refrigerator, small dishwasher or microwave. Work with an electrician to determine whether or not a wet bar would be manageable in your basement.
Don't overlook the ceiling
Finishing the ceiling of your basement is just as important as refurbishing the floors. Depending on the look you're going for, you can choose to conceal any pipes or beams on your ceiling with paneling or drywall. But if you're after a more modern or industrial vibe, leaving those elements exposed can contribute to the motif. Exposed ceiling beams can add architectural interest to your basement.