Creating a calm environment in your bathroom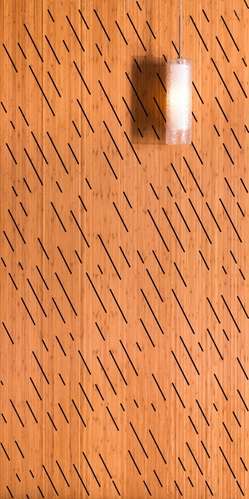 Whether you're designing a bathroom for an office, a home or a restaurant, a serene and calming environment is important to the space. It's a room in which you should feel comfortable and be able to relax, only if it's even for a few moments.
Fresh cut flowers
One of the easiest ways to enliven a bathroom is with fresh cut flowers. They're most commonly placed in areas like the kitchen and living room, but the bathroom is an often overlooked space for a vase of blooms. Put them next to the tub or on open shelving for a splash of color.
Bamboo
Bamboo is a material that is perfect for the bathroom due to its versatility and environmentally friendly nature. Decorate a modern bathroom with bamboo panels. The San Francisco-based company Smith & Fong's PlybooSound Line of bamboo panels helps to quiet your bathroom with state-of-the-art technology to create a serene and calm space. They come in all sorts of colors and patterns to help fit your exact design preferences.
You can also consider using bamboo lumber in your bathroom, which can be transformed into open shelving to hold all of your toiletries, like towels, soap and shampoo. You can also use these sturdy shelves to hold pieces of art or potted plants for a serene environment.
Plenty of natural light
Open up your bathroom's windows to allow as much natural light into the room as possible. It helps brighten up the area and subtly warms the space without being too harsh or overpowering. If there are no windows in your bathroom, choose accent or task lighting that will provide just enough brightness and help draw attention to certain areas of the space.
Keep it organized
One thing that can largely take away from a relaxed ambiance in the bathroom is clutter. Make sure that everything is put away in its proper space. Put items that you don't use in cabinets, under the sink or on open shelving. Keep bath essentials in a storage unit that hangs over the showerhead if you don't have enough room on the side of the tub. Even in the smallest of bathrooms, there are always creative ways to store items.
Candles
There's nothing more relaxing than the warm and subtle glow of a candle's flame. Group a few on a decorative tray and place them on the vanity or use battery-powered tea lights if you want your bathroom to be lit even when it's not in use.