Designing a modern entryway for your home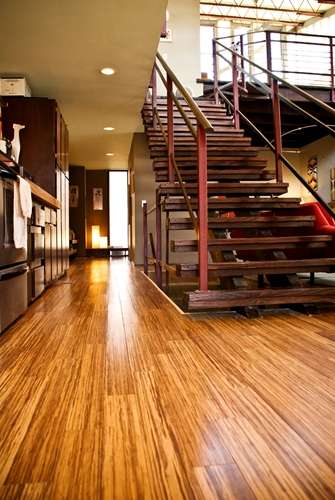 The foyer of your home is often the first thing that guests and visitors see upon entering. Therefore, it should make a good impression and set the stage for the interior of the rest of your house. Create a welcoming and contemporary entryway with these design ideas:
Bamboo flooring
Flooring is extremely important to the foyer of the home because it sets the tone for the rest of the space. Rich, dark-colored bamboo can make a dramatic impression and pairs well with both light and dark hues. San Francisco-based company Smith & Fong offers several designs and colors of bamboo flooring to make it easy for you to customize the look you want for your home.
Display artwork
Draw attention to an accent wall with a few pieces of art. It could be something as simple as groupings of mirrors, photographs or bamboo panels. Mirrors will help open up the space by reflecting natural light, photographs assist in personalizing the space, and bamboo panels provide a modern, fresh and environmentally friendly aspect to the entryway.
Have ample lighting
Lighting is important for your entryway because it sets a mood and helps to accent certain areas, like a decorative wall. However, you don't want light that is too harsh, because this could have a less-than-welcoming effect. Instead, use a combination including ambient and accent lighting. Ambient brightness will come from doors, windows and overhead fixtures, while accent lighting will help draw attention to certain areas of the foyer, like a piece of art or a chair.
Select a rug
To protect your flooring from harsh weather like rain and snow, you'll want to put a rug down in the entryway. This indicates where your guests should stand upon entering the house. Make sure it's big enough for the space and helps direct people into other areas of the home.