5 ways to make your retail store more comfortable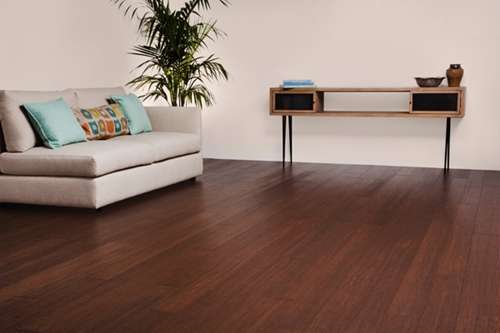 Comfort is very important in a retail space, not only for the customers that come in and shop around, but for the employees as well. You want the people working in the store to feel relaxed and content, which will reflect positively on the store itself. A comfortable environment can also leave customers with a good feeling, and lead to them returning at a later date.
Bamboo flooring
The floor beneath your feet could be affecting both your customers and employees. Consider installing bamboo flooring in your space for ultimate comfort and durability. The San Francisco-based company Smith & Fong offers bamboo flooring known as PlybooFit. This type of flooring is specifically geared toward retail spaces because it provides comfort for employees who are standing for long periods of time and for customers who are shopping for several hours. The environmentally friendly material absorbs the pressure on tired legs, feet and knees.
Provide seating
Often, groups of people come in to shop, and not all of those people want to peruse the racks and shelves. Offer them comfortable seating while their friends or family peruse the inventory. Shoppers can also sit down and relax when they want so that they're ready to get back up and keep looking around later on.
There should also be ample seating in dressing rooms, along with mirrors and plenty of hooks for hanging clothing, so the space doesn't become overcrowded.
Eliminate clutter
Too much clutter and disorganization will draw people out of your store. Nobody wants to feel overwhelmed during their shopping experience. Make sure you have plenty of merchandise stocked in the back so that it's easy to refill the shelves when needed. A clean space will positively affect both employees and shoppers.
This also means organizing your store into various sections so shoppers know exactly where to go to find what they're looking for.
Decorate with nature
Flowers and green plants can help make your retail space more hospitable and welcoming. Plus, certain plants can help clean out the air, making it a healthier environment in which to shop and work.
Don't block the flow of traffic
Your store should be easy to navigate and have enough room for multiple people to be in it at once without running into one another. Make sure your aisles are wide enough for a stroller to fit through them, or have enough space for two people to pass through without bumping into each other.