5 ways to upgrade your office windows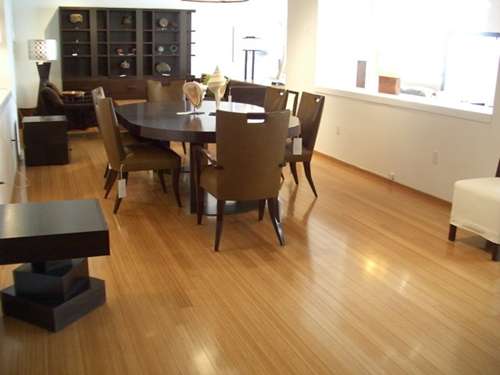 Windows are one of the most overlooked potential design areas in an office. However, they should never be neglected, otherwise you'll be left with a bare view. By decorating your windows, you can turn the office space into more of a home, where people feel comfortable enough to socialize and collaborate. Transform your office windows into a focal point with any of these modern upgrades:
Natural-woven shades
Naturally-woven shades using bamboo are quickly gaining popularity in the design industry. They come in different colors of wood, and some even include grassy accents. Not only is bamboo eco-friendly, it diffuses light so people can clearly see what's going on outside. At the same time, it doesn't leave windows bare and open window, so there's still some privacy.
Green design is becoming a popular trend for anyone who is looking to add heat- or cold-repellent window panels, as well as people with allergies. The material is both stain- and mildew-resistant, helping everyone in the office to feel comfortable.
Window frames
Surround your windows with bamboo lumber window frames. This material can help give your windows a modern feel and provides exceptional durability. The San Francisco-based company Smith & Fong offers dimensional lumber that is available in a wide variety of shades and designs that can take your office to the next level. Surrounding your windows with lumber can help create a beautiful and natural focal point. Susan Schultz, a trend specialist for Grace McNamara Inc., told HGTV that in the past, decorative hardware had been dominated by metallics and sparkle, but now it's returning to wood and natural textures, like bamboo, to optimize sustainability and environmentally friendly qualities.
Extra-long curtain rods
If you want your office space to appear larger and taller than it actually is, install extra-long curtain rods that extend well beyond the window frame. Mount the rod close to the ceiling for an illusion of height that can help open up the room.
Panel-track systems
For an office with a modern or contemporary design, look for panel-track systems. Unlike vertical blinds, track systems are made of fabric or woven-wood panels, and they can be used as room dividers and to create sleek and simple lines on your windows. They can also cover closet doors and large picture windows to control the ambiance of the room.
Layer fabrics
Cozy up a window by layering fabrics with high thread-count cottons. They provide privacy, while still letting light in so that the office doesn't seem dark or uninviting.