Top 4 ways to enhance your restaurant's design with bamboo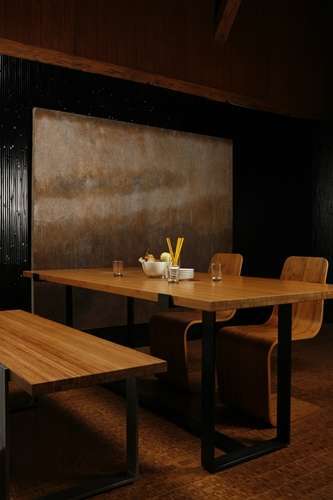 Interior design may be just as important as the food you're serving in your restaurant. The design and layout of a space can often play a critical role in determining whether a customer's experience is positive or negative. Customers wish to feel comfortable and at home wherever they may be dining. Therefore, the atmosphere must be conducive to helping them enjoy their experience. You not only want to sell everyone on the food, you want to keep them coming back because of the environment as well.
One material that many interior designers are using more of is bamboo. It gives off a warm, modern vibe, which can be helpful in attracting and welcoming customers. Here are a few ways to incorporate bamboo into your restaurant for a clean and contemporary design aesthetic:
Shelving
Take advantage of wall space in your restaurant by putting art or greenery on display using bamboo lumber shelving. It's durable and is available in a variety of designs and colors to fit the style of your restaurant.
Panels
Bamboo panels can be used to improve the acoustics of your space so that it's easier for your customers to hear one another. They can also be used as an accent piece to create a beautiful focal wall in any part of the restaurant. Hang wall art on them or use wall sconces to highlight the natural beauty of the panels.
Flooring
Flooring can make a huge difference in the overall look of a restaurant. The rest of the space could be beautiful and modern, but if the floor is carpet from the 70s, it's going to take away from the otherwise contemporary design. Pick a flooring material that is quiet and muted, like bamboo. It can stand up to scratches and is resistant to moisture, perfect for an environment surrounded by food and beverages.
Patio decking
Not sure which material to choose for your restaurants patio? Keep the modern aesthetic flowing outdoors with bamboo decking. This versatile and environmentally friendly material can be installed to show texture and a grooved surface, or, if you prefer, a smooth side for a more contemporary vibe. Bamboo will provide a clean finish, which is an attractive feature to draw in customers and keep them coming back. Bamboo decking is comparable to high-density hardwood timber, but offers a low-carbon and eco-friendly alternative that traditional decking materials just can't compare to.