4 ways to improve your home entertainment area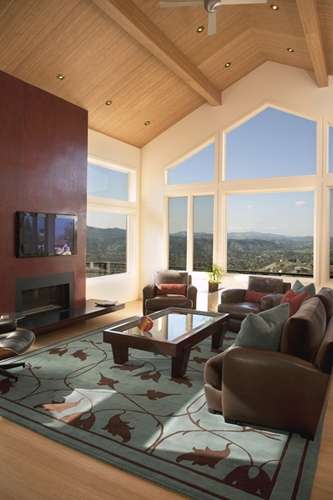 You've sat down with family and friends, a bowl of popcorn, a blanket and remote in hand. But you're not quite ready yet – there may be something important missing from your home entertainment center. In order to have the best movie viewing experience, there are a few updates you can make to your space.
Bamboo panels
You can spend top dollar on an expensive surround sound system and giant TV, but without bamboo panels, you won't have that crisp, clear sound that you get when you're at the theater. The acoustics of the room itself is just as crucial to the overall experience as your sound system. The San Francisco-based bamboo product manufacturing company Smith & Fong has a new line of bamboo panels, called PlybooSound, that are great for reducing noise, helping to create the ultimate home movie-watching experience. Place panels at reflection points – the places where sound will reflect off of the panel and reach the listener, like wall corners.
Take control of the light
Ideally, home entertainment areas won't have any windows or doorways that can let in lots of light. Any light that leaks into the room can have a significant impact on the contrast and brightness of the image, diminishing the overall presentation. In order to take control of the amount of light in the room that houses your home entertainment center, invest in a set of black-out curtains.
These are backed with a material that doesn't let any light through, effectively darkening the entire room, which will improve your picture.
Also, consider installing decorative lamps or wall sconces to soften the light in the room, or aim lights at certain shelves to highlight certain items for when you're not watching TV.
Bamboo floors
If you want to achieve a modern design in your home theater, bamboo floors are a must. Not only are they eco-friendly, they provide a simple, neutral palette to complement the rest of the room. Bamboo floors are simple to maintain and clean, making it easy to wipe up any messes from snacks or drinks spilled during a movie. Bamboo flooring is also durable and lasts longer than many other types of hardwood flooring, even withstanding furniture scratches.
Comfortable seating
One of the most important elements of a home entertainment area is comfort. If you're going to be sitting there watching a two-hour movie, you don't want to have to worry about whether or not you and your guests are comfortable. Choose furniture that fits well in the space, matches the room's style and offers a relaxing place to sit for a long period of time.