New ways to incorporate bamboo into your home or office design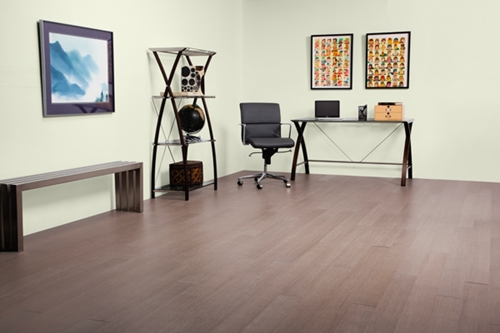 Partially due to its environmental sustainability, and partially due to its practical advantages, bamboo has become a go-to material for artists and designers in recent years. One area where it has been especially useful is residential and commercial design.
Floor to ceiling, bamboo is making a major impact on the way we live at home and in the office, and with new bamboo products coming out on a regular basis, that evolution is sure to continue.
Bamboo panels
Bamboo panels represent one of the innovative ways designers and manufacturers are increasing the versatility of bamboo as a decorative element. In San Francisco, bamboo product manufacturer and distributor Smith & Fong recently released its new line of bamboo panels, which it calls the Reveal Collection.
The carved and textured Reveal bamboo panels mesh the face layer and revealed inner core to create a remarkably visually appealing amenity that you can install in any room, public or private.
The collection, which uses Smith & Fong's proprietary RealCore™ technology to ensure consistency and stability, comes in eight different color patterns and colors, providing you with even more options when you are designing your indoor spaces.
Just as important at the aesthetic element are the eco-friendly aspects of the panels. Bamboo is a sustainable alternative to hardwood, as it naturally regrows in a short, three to five year timeframe. And the Reveal panels are made of 100-percent Forest Stewardship Council certified bamboo, while also being free of urea formaldehyde. Those are just a few of the reasons they can help you earn three Leadership in Energy and Environmental Design credits.
Bamboo furniture
During the recent Beijing Design Week, artist and designer Jeff Da-yu Shi exhibited several pieces of furniture made of bamboo. He has been working on this line of products for more than two years, and design week gave him an opportunity to show them off to the public.
Part of the reason it took Shi so long to finish his line of furniture is that he is an adherent of "slowwork," according to Design Boom.
"It is not only rethinking of mass production, but also an important spirit from our culture," Shi told the magazine. "Designers need to spend more time on studying the material, craftsmanship, looking into the designs from the root. By doing so, design products will have the opportunity to surpass the test of time. Therefore, research, design, verification and breakthrough are the four key factors of 'slowwork'."
By incorporating bamboo into his process, Shi was able to create magnificent pieces of bamboo furniture that are also true to his culture and the environment.