How to make bamboo panels work in your own home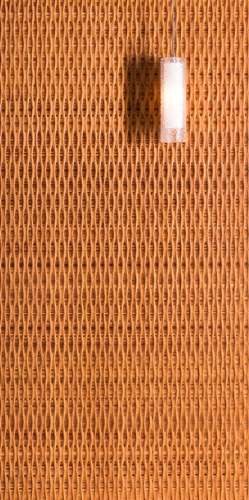 It's often the smallest details in a home that make the biggest impact on its design aesthetic, whether it's a piece of art hanging on the wall, decorative pillows on the sofa or the finish on your kitchen sink. But there's one design element that is often overlooked and can not only bring style and modernity to your home, but a sense of calm as well: bamboo panels.
San Francisco-based company Smith & Fong has a new line of bamboo panels, the Reveal Collection, which are available finished or unfinished and come in a variety of designs. The collection is equipped with Real Core Technology, and have tight plywood cores and exceptional quality. The panels are available in a number of designs, making it easy to choose one that best fits the design of your home. The C12 panel offers an eye-catching design that provides visual interest, texture and personality for any room in your home.
No matter where you plan to install your bamboo panels, it's important to know how to make them work when combined with the space's design aesthetic. Here are a few ideas on how to incorporate these panels and make them blend seamlessly in any room of your home:
Open up a small space
Even if you only have a limited amount of space to work with, there are still ways to open up the room and make it appear larger. Open up a tight spot by incorporating bamboo panels on the walls over the dining room or kitchen table. The textured bamboo really gives a coziness and warmth to the kitchen and makes the area appear larger by using up the vertical space on the wall.
Accent walls
While you could use these panels as a piece of art, you can also create an accent wall, which is a creative alternative to the other walls in your home. With an accent wall, the design differs and its color can simply be a different shade of the hue on the other walls of the room. If you're afraid of creating an accent wall using a dramatic color, you can play it more subtle while still making a bold statement with bamboo paneling. The shade of bamboo doesn't overwhelm the room, but instead brings the design together by acting as a focal point. Mount a TV or light structure on the panels to draw the eye in.
Headboard
Create a cozy bedroom by swapping out your headboard for bamboo panels. The neutral shade of the panels makes it easy to match whatever comforter or wall color that you already have in your bedroom. Using panels is a simple way to quickly renovate your room for a new and updated look.