Reducing noise in the modern office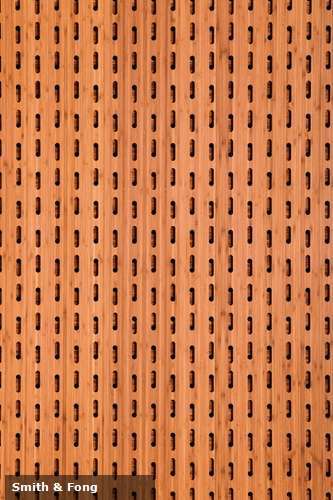 Just as homes and commercial buildings have undergone design revolutions in recent years, so too has the modern office space. Increasingly relying on open spaces – which promote collaboration between workers, as opposed to the traditional cubicles and walled-off spaces – offices have become places with personalities all their own.
While, overall, that is an exciting development, and one that has led many employees to enjoy their office experience more than they have in the past, there have been some negative consequences.
One of those is that open office designs can also often lead to much noisier environments.
The effects of noise in the workplace
Anyone who has worked in an open-concept office knows that it can lead to a little too much collaboration, in that you become privy to most every detail of your co-workers' projects and even their personal lives. That has made finding a way to preserve the openness of these modern offices, while also reducing their collateral noisiness, a priority for many companies.
According to a study done by the Cornell University Department of Design and Environmental Analysis, any sound that rises above 50 decibels can be disruptive in the workplace – which, when you consider that the average human conversation comes in at about 60 decibels, makes finding a way to reduce noise in the office an important concern.
Many of the common effects noise has on people – including decreased productivity, increased illness, stress, fatigue and hormone levels, and lower job satisfaction and morale – are directly counterproductive to the original point of introducing open office designs in the first place.
Reducing the din
So, how can companies have the best of both worlds? Well, there are new products, like PlybooSound with QuietWall(tm) technology for offices, that are designed specifically to counteract ambient noise.
Smith & Fong, a San Francisco-based manufacturer of bamboo plywood, formaldehyde free and many other bamboo products for the home, office and commercial buildings, offers customers several options when it comes to reducing noise in the workplace.
By installing PlybooSound panels, companies can realize a severe reduction in ambient noise while also introducing a beautiful, environmentally sustainable element to their modern office that can also withstand heavy use. These bamboo products can even contribute to LEED(r) certification.
Managing to find the sweet spot between open collaboration, an aesthetically pleasing space, ecologically friendly materials and the practical considerations of everyday workplaces will always be difficult. But Plyboo sound panels and other products from Smith & Fong can go a long way toward achieving all of those goals.