Developments in architectural innovation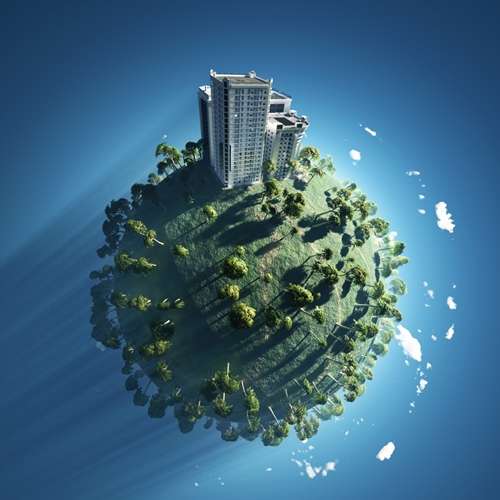 As technology and innovation continue to develop at a rapid pace, they are having an impact on everything from communications to what we eat and how we produce that food to architectural design and building.
Advancements in architectural design and sustainable building have been especially impressive of late. You can go to any major city or, in some cases smaller urban and rural settings, and see examples of buildings and styles that you may never have imagined, with those buildings incorporating environmentally friendly elements that didn't even exist a few years ago.
Seattle project shows path forward
The GreenFire Campus, an 18-unit apartment building that was recently completed in the Ballard neighborhood of Seattle, is just one example of how architects and developers are working together to forge new ways of constructing cleaner, more efficient buildings.
The most noticeable aspect of the design is its remarkable amount of green space. Between the apartment building and the nearby commercial building there is almost as much greenery as there is developed property, and each apartment unit has its own planting bed where residents can grow vegetables, according to a report from Seattle's NPR outlet 88.5 KPLU.
That kind of mix of nature and human design is just one of the exciting ways architects are driving the green revolution, and the GreenFire Campus is the kind of project that could have an impact well beyond the Pacific Northwest.
Architects who are changing the way people think about design
Across the globe, architects are experimenting with different designs, innovative materials like bamboo plywood, ways of using natural light and even flooring types as part of the innovation process.
Eddie Jones, a master architect, recently spoke to architecture students at the University of South Florida, as reported by The Oracle, USF's student newspaper. He talked about how he uses techniques like rammed-dirt, a natural material that provides more effective building insulation than most manufactured materials, to help manage building temperature. He also used rainwater harvesting in a project at the University of Arizona to irrigate the land around the site.
Danish architects Mateusz Mastalski and Ole Robin Storjohann have come up with their own novel idea that could radically change urban living. They have proposed building small apartments in the unused spaces between buildings.
Models and conceptualizations of what these living spaces would look like, provided by Sourceable.com, show an apartment lifestyle not very different from the one experienced by most people who live in large cities. In this case, it's just a matter of trying to take advantage of wasted space in places where legroom is at a premium.