North America's premier bamboo plywood and flooring brand.
Developed more than two decades ago on cornerstones of environmental health and sustainability, Plyboo's award-winning architectural-grade bamboo products are found in modern commercial and residential interiors from coast to coast and beyond.
News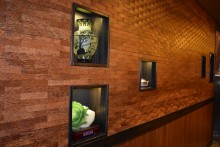 Chef Steven Zhao's Eight Cuisine in Sebastapol, California, used Durapalm Palm Woven panels for a feature wall in the restaurant's dining area. Little cubbyholes were then created to display art Read More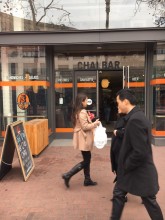 Tea master David Rio's Chai Bar makes liberal use of our Durapalm plywood. 
Built-out and opened in May 2015 on the ground floor of a historic building at 1019 Market Street Read More
Videos About Our Products
Learn more about our bamboo flooring and plywood with these helpful videos, which include detailed explanations and even a few suggestions and tips.