North America's premier bamboo plywood and flooring brand.
Developed more than two decades ago on cornerstones of environmental health and sustainability, Plyboo's award-winning architectural-grade bamboo products are found in modern commercial and residential interiors from coast to coast and beyond.
News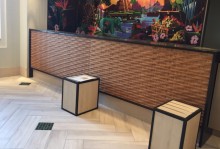 Several Reveal Collection C5 panels have found a prominent place in the redevelopment of the Tokyo Disney Celebration Hotel (formerly the Palm & Fountain Terrace Hotel), the fourth Disney Read More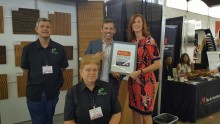 A big Texas "hats off" to Nancy and Paul Rice of Tech Products, and Shannon Meek of Inside Evolutions,  for wrangling  the "Best New Product" Read More
Videos About Our Products
Learn more about our bamboo flooring and plywood with these helpful videos, which include detailed explanations and even a few suggestions and tips.