What's New with Plyboo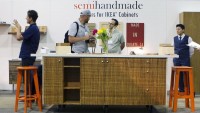 We're exhibiting our new addition of stunning decorative panels (Reveal, Linear and Sound) at the Dwell on Design conference in Los Angeles.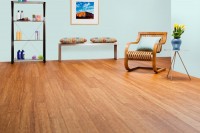 Before you bring your little one home for the first time, it's important to think about constructing a nursery.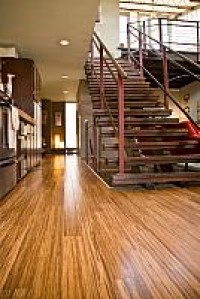 Strand bamboo is not cut into strips and laminated like edge grain and flat grain bamboo flooring. Instead, it's shredded, crushed, and mixed with a liquid adhesive. Under heat and high pressure, the mixture is cooked and compressed into lumber that is ultimately milled into flooring.
The result is one of our toughest floors yet, three times harder than red oak and perfect for busy commercial locations.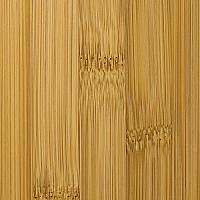 Plyboo manufactures a variety of bamboo flooring, plywood and paneling, but when it comes right down to it, what we offer are versions of flat grain, edge grain and strand bamboo.
We'll get to strand in another article, but for now let's differentiate between flat grain and edge grain bamboo.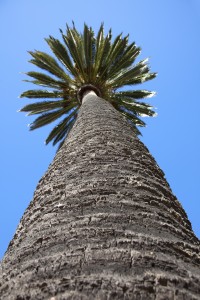 Cut into the opposing side of the coconut palm tree, equal distances apart and wooded over, the wedges almost look natural. But they aren't natural. They are footholds carved into the tree, allowing harvesters to more easily climb the tree and harvest the coconuts.
"If you're looking for lumber, you hate to see steps chopped into the tree trunk. It make the wood less valuable, but you have to understand that the primary mission of these trees is to produce coconuts," Said Angus Stocks, president of Smith & Fong Plyboo, a San Francisco Company that makes flooring and plywood out of over-aged coconut palms.
Videos About Our Products
Learn more about our bamboo flooring and plywood with these helpful videos, which include detailed explanations and even a few suggestions and tips.
Plyboo: Innovations in Bamboo + Palm
Do you have a passion for sustainability? Plyboo is your source for green, sustainable building materials for home or commercial use. All Plyboo products are performance and emissions tested by independent, third-party labs located here in the United States. Smith & Fong PlybooPure products pass California Section 01350, the most stringent emissions standards currently available anywhere.