North America's premier bamboo plywood and flooring brand.
Developed more than two decades ago on cornerstones of environmental health and sustainability, Plyboo's award-winning architectural-grade bamboo products are found in modern commercial and residential interiors from coast to coast and beyond.
News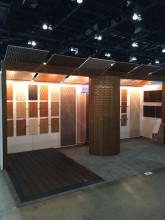 The beauty of Plyboo is now available for ceilings, it was announced today by Plyboo maker Smith & Fong Company. Visually stunning carved and textured Plyboo styles, including the Reveal Read More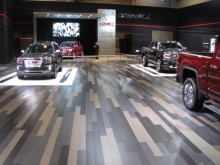 Plyboo Stiletto flooring chosen for use in GMC's booth at the big Chicago Auto Show, February 13-21 at McCormick Place. It was a logical choice: the properties of the Stiletto® flooring—both Read More
Videos About Our Products
Learn more about our bamboo flooring and plywood with these helpful videos, which include detailed explanations and even a few suggestions and tips.